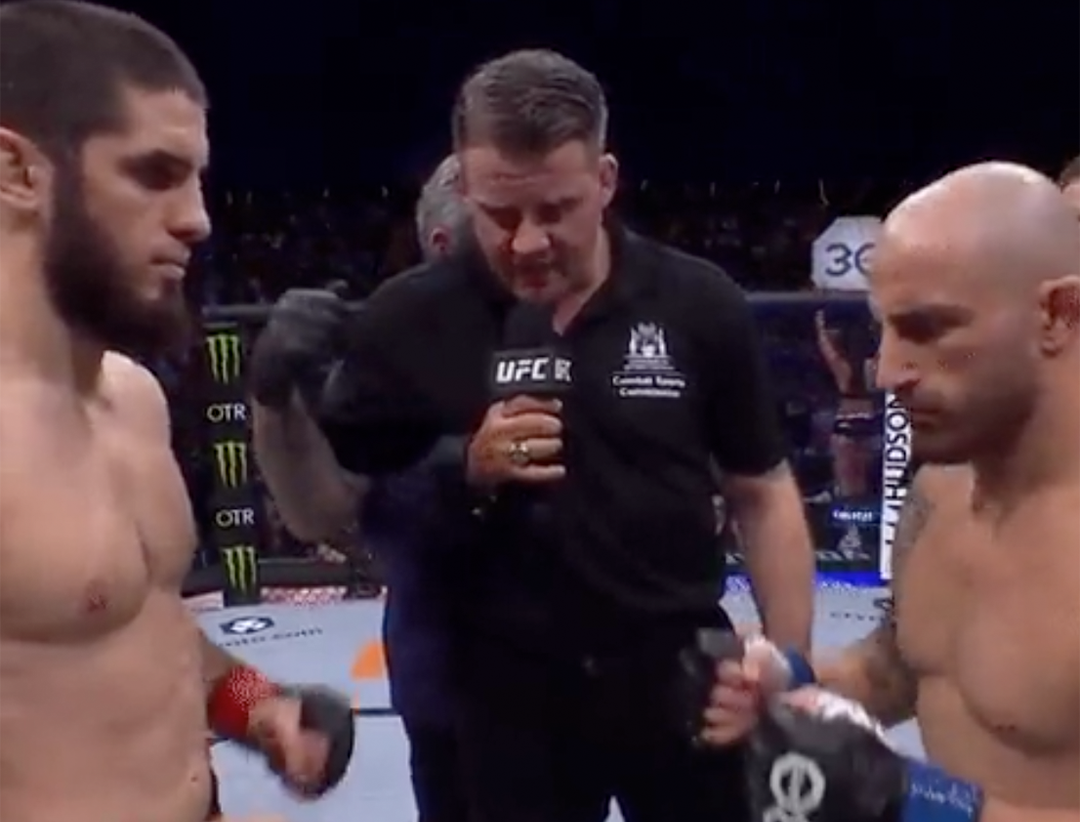 Last Saturday night's UFC 284 was an interesting test of the theory behind the 'pound-for-pound' debate.
The world's top two fighters, per the rankings at least, clashed when #1 Alex Volkanovski moved up in weight to challenge #2 Islam Makhachev. The Australian Volkanovski, who was fighting in front of a fiercely partisan crowd in Perth, was the prohibitive underdog in the eyes of the bookies against Makhachev; a fighter who entered the cage with a fearsome reputation as being almost without peer in his weight class.
And while it was the Russian who had his hand raised in a razor-thin decision, Volkanovski isn't of the opinion that there is any skill gap whatsoever between the two.
"A lot of people thought I won that fight, I thought I won that fight, and I moved up," Volkanovski told Ariel Helwani on The MMA Hour, via MMA Fighting. "We're talking about pound-for-pound. Imagine if we were in the same weight class. I don't want to be that guy, but if he was just a featherweight in my division, I'd squash him. It's a walk in the park. No offense to him, but that's legit.
"I think I still proved I'm the better fighter and I'm pound-for-pound No. 1. But that's not up to me."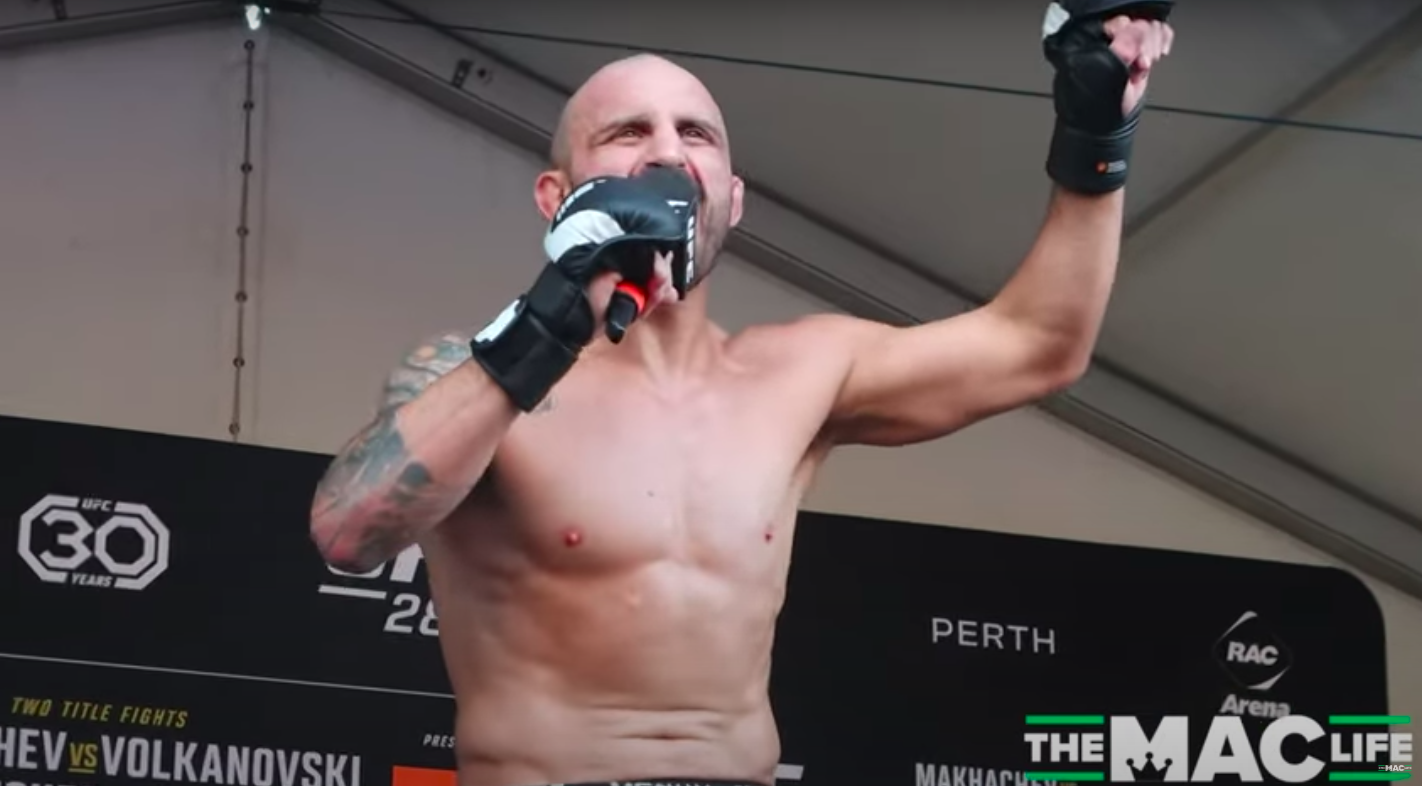 What's more, Volkanovski suggests that this was an opinion shared by Makhachev as soon as the 25 minutes elapsed.
"I think he thought he might have lost," the featherweight champ said. "He was even saying, 'We need to do a rematch' to his corner when he went back to his corner. He didn't say loss, but I mean, he thought, 'We need to do the rematch' thinking that I was going to get my hand raised. Then he ended up telling people in the media backstage that he wants a rematch anyway. So, he knows. I'm not taking anything away — it was a close fight."
Volkanovski's next test at featherweight will come against Yair Rodriguez, who submitted Josh Emmett on the same card to claim the UFC's 145-pound interim title — but he says he suspects that there will come a time where he and Makhachev go at it again.
"I think it depends on him," Volkanovski said. "He knows that this is going to leave a bad taste in a lot of people's mouths. I've been there before. I know what it feels like, and he's going to want to prove it to people. I would if I was in his position. I wouldn't be happy with that. If he doesn't, we know why."
Comments
comments