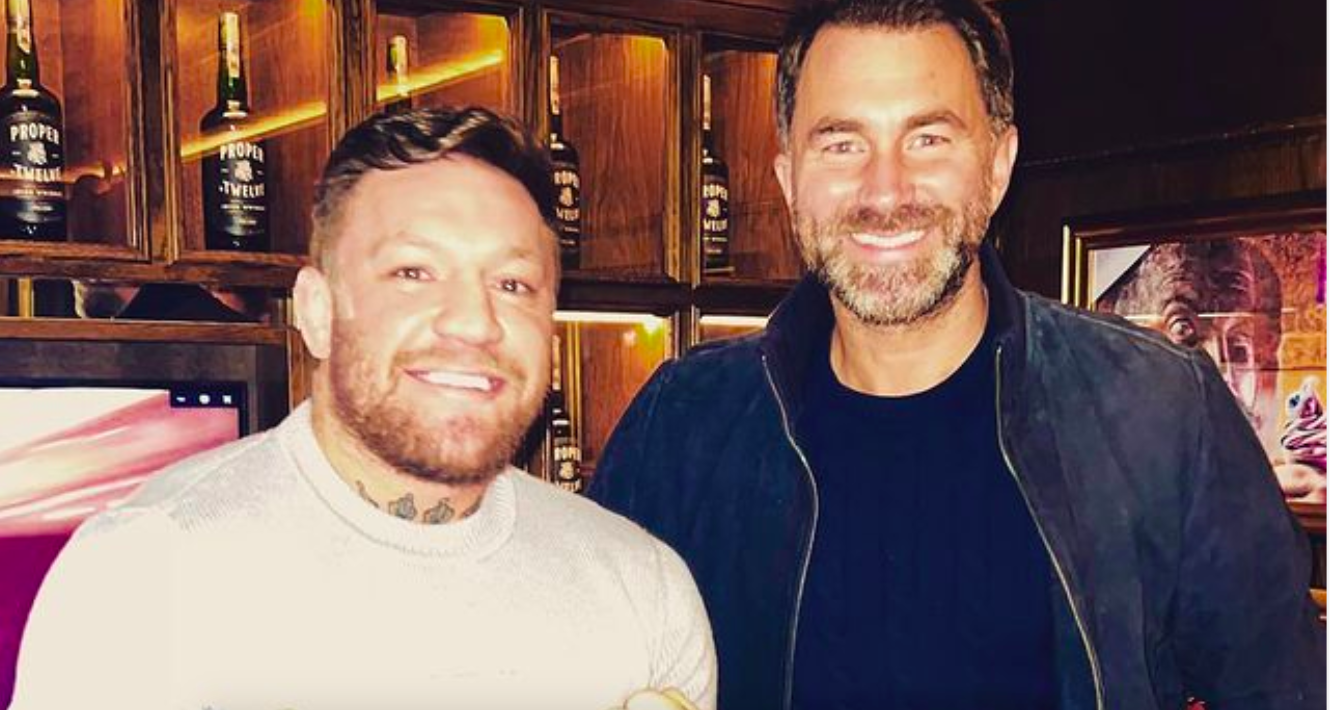 Eddie Hearn says he is hopeful that Katie Taylor will fight at Croke Park but that it more than likely won't come on May 20.
The Matchroom Boxing chairman has targeted the 80,000 capacity outdoor venue in the Irish capital for Taylor's hugely-anticipated rematch with seven-weight world champion Amanda Serrano which is pencilled in for May — but plans to reserve a date at the venue operated by the Gaelic Athletic Association (GAA) his a series of road blocks when Hearn revealed in an interview with Ariel Helwani in recent days that the costs were 'three times' more expensive than it would be to host the fight at, for example, Wembley Stadium.
View this post on Instagram
This, however, was disputed by a figure within the GAA, who suggested that the 'additional' costs as it related to issues like security and crowd control, were standard for events hosted at the world famous stadium.
Hearn subsequently revealed a communication from longtime Taylor supporter Conor McGregor, who called for a meeting between the pair to determine if any financial gaps could be filled by, say, a sponsorship from McGregor's Proper No. Twelve Irish whiskey brand, and after the two met this week in McGregor's Dublin pub, Hearn said that it is most likely that Taylor-Serrano II will be housed inside the 3Arena. This is the same venue at which McGregor fought his one and only UFC bout on Irish shores, against Diego Brandao in 2014.
"There are a couple of phases to this. Number one, and the most important thing, is to bring Katie Taylor to Ireland. Number two, is to try and get her to fight at Croke Park," Hearn told RTE.
"We talked about the numbers, cost, time-frame. The TV dates. We talked about the value also of fighting at the 3Arena. He has fought there himself, he said the atmosphere was unbelievable. I do think it's realistic for us that 20 May will be in the 3Arena. But I do think that a stadium fight will follow suit.
"But we want to work together to see how we can make it happen in a big stadium as well. All of Katie's fights now will be versus undisputed champions and hopefully we can finish her career, however many fights that may be, in Ireland."
Comments
comments