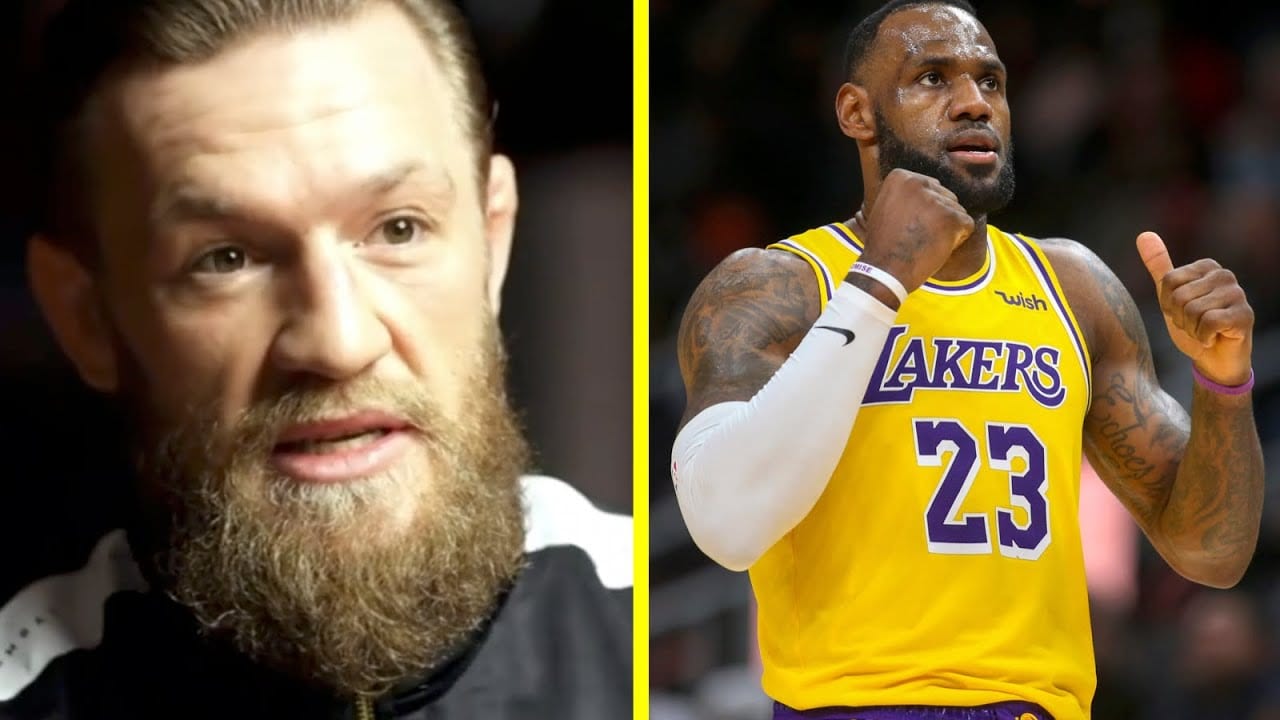 When it comes to the world's top sports stars, real very much recognises real.
During his wide-ranging interview with ESPN's Ariel Helwani which was broadcast at the start of the week, Conor McGregor outlined his appreciation for the manner in which Los Angeles Lakers star LeBron James looks after his own health.
James reportedly spends up to $1.5 million on personal care, something McGregor reflected on with Helwani by saying that figure proved to be an inspirational, even transformative one for the Dubliner who admitted that he was forced to re-evaluate why it was that he doesn't spend anywhere close to that figure himself.
"I read something about LeBron James a while back about maybe a year ago," McGregor said. "That he spent $1.5 million annual on his health, himself. His everything. His nutritionists, trainers, everything. And I spent nothing. Only in camp.
"I drop money on a bleedin' car, or a watch," McGregor said. "So I'm like, spend on myself. My health, my fitness, and that's helped me. And then you're going to acquire even more when you're sharp, and that's what I am now."
View this post on Instagram
The Lakers star, considered by many to be the best basketball player in history, saw McGregor's comments and in an interview with HoopJab (via Bloody Elbow).
"In all honesty, I play the game and I train my body, and put the work into my body to hopefully inspire other athletes around the world, other great athletes," James said. "If I'm able to rub off on Conor and other athletes that feel like it's beneficial to them, I think that's a pretty cool thing. It's very humbling for one.
"I take my body very seriously," James elaborated. "I'm just trying to maximise my career and see how long I can continue to play the game that I love. It starts with the body, it ends with the mind. If the mind is sharp, then you can go a lot longer than you may think. That's what it's all about. You've got to be disciplined."

Comments
comments