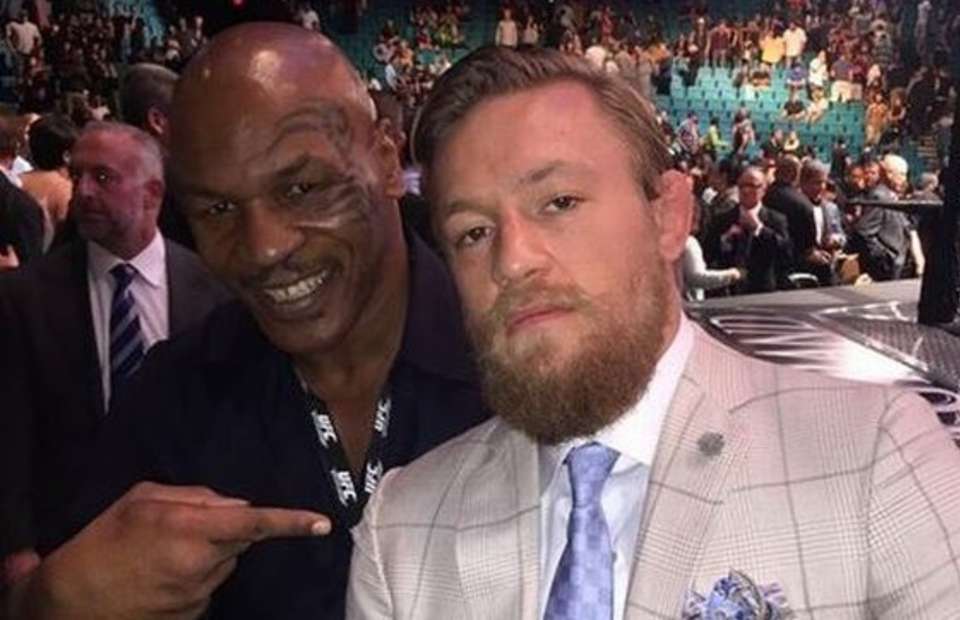 Conor McGregor has promised to get revenge on Floyd Mayweather in a rematch of their August 2017 showdown after his performance in the hugely lucrative contest was praised by Mike Tyson.
McGregor was defeated in the tenth round of his fight with the undefeated multiple weight world champion but the Dubliner's performance in his professional boxing debut was hailed by the sport's insiders after he brought Mayweather to the deeper rounds of the fight — something that several of his opponents were incapable of doing throughout Mayweather's record-breaking career.
"Listen, this is where it is not a spectacle," Tyson said of the McGregor-Mayweather match on a recent episode of his Hotboxin' podcast. "He never really had a boxing match in his life, right? He went ten rounds with the greatest fighter in the last 100 years of boxing. He went ten rounds, scored punches on the greatest fighter of the last 100 years. Did he do something? Did he accomplish something?"
McGregor has reiterated his desire to once again compete in boxing, a stance which was echoed recently in comments by his manager Audie Attar, but says that his immediate future lies within mixed martial arts. However, Tyson is eager to see how far McGregor can go inside the squared circle if and when he chooses to step back inside the ring.
"Look what he had to fight against and look what he did when he fought against it," Tyson continued. "Listen, imagine a guy who never fought a boxing match and he's fighting me. Ten rounds and he's fighting me — and we're fighting. Imagine if he did, and I'm doing my thing. That's a bad motherf*cker. His first fight, ten rounds with the champ… the best champ of the last 50 years or something like that? That's the winner of the fight.
"This should have been a one round, two round fight. Floyd should have took it easy. He had to sweat. He had to fight him. He was fighting someone that was throwing back. That's the only thing; when the guy's throwing back you've got to be apprehensive. That's the only thing in boxing. He's throwing back. He should have been panicked and not throwing punches back, but he kept fighting. He should have panicked. He's never been in this shit with the greatest fighter in the business.
"He should have panicked [but] he kept his cool."
Thank you Mike, and just know that for the inevitable rematch, with the knowledge I now hold of Floyd's style, plus under the tutelage of my old school boxing coach, I will crack the puzzle, and I will beat Floyd.
I promise my life on it.
It is great to see you back Iron Mike ❤️ https://t.co/NDrVnEaukm

— Conor McGregor (@TheNotoriousMMA) May 15, 2020
And if Tyson wants to see McGregor and Mayweather go at it one more time, one half of that historic contest is willing to do it again — and this time he says there would be a different result.
"Thank you Mike," McGregor replied, "and just know that for the inevitable rematch, with the knowledge I now hold of Floyd's style, plus under the tutelage of my old school boxing coach, I will crack the puzzle, and I will beat Floyd. I promise my life on it. It is great to see you back Iron Mike."
Comments
comments