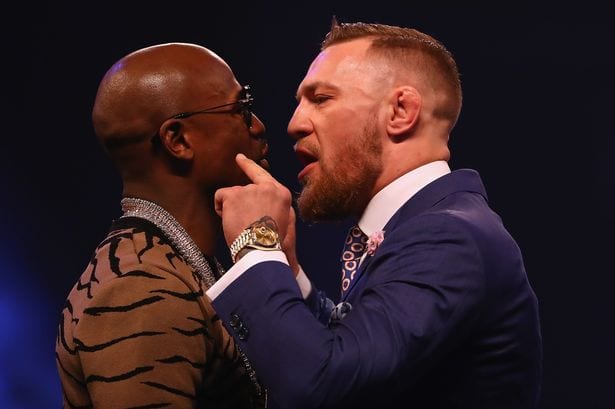 It's finally here. It's finally fight week for Conor McGregor vs. Floyd Mayweather.
But before the combat can begin, and McGregor attempts to make history, there are still a couple orders of business to be dealt with. And one of those, naturally, is the traditional weigh-ins for both McGregor and Mayweather.
Should fans want to attend the weigh-ins (and let's face it, who wouldn't?), it will be a free affair — but much like the world media tour last month, tickets will still be required.
Tickets will first be available through TicketMaster to those who have tickets to the fight itself, or a number of closed circuit viewings around the area. They are obtainable on Monday, 10 a.m. PT (6 p.m. GMT).
To those who don't have tickets to the fight, but still wish to see the two stars staredown one last time, tickets become available to the general public at Tuesday at 10 a.m. PT (6 p.m. GMT).
Both occasions are limited to 4 tickets per person.
The event will be held at the T-Mobile Arena, and doors open at 12 p.m. (8 p.m. GMT) local time. There will be musical performances, before the fighters step onto the scale at 3 p.m. (11 p.m. GMT).
Comments
comments