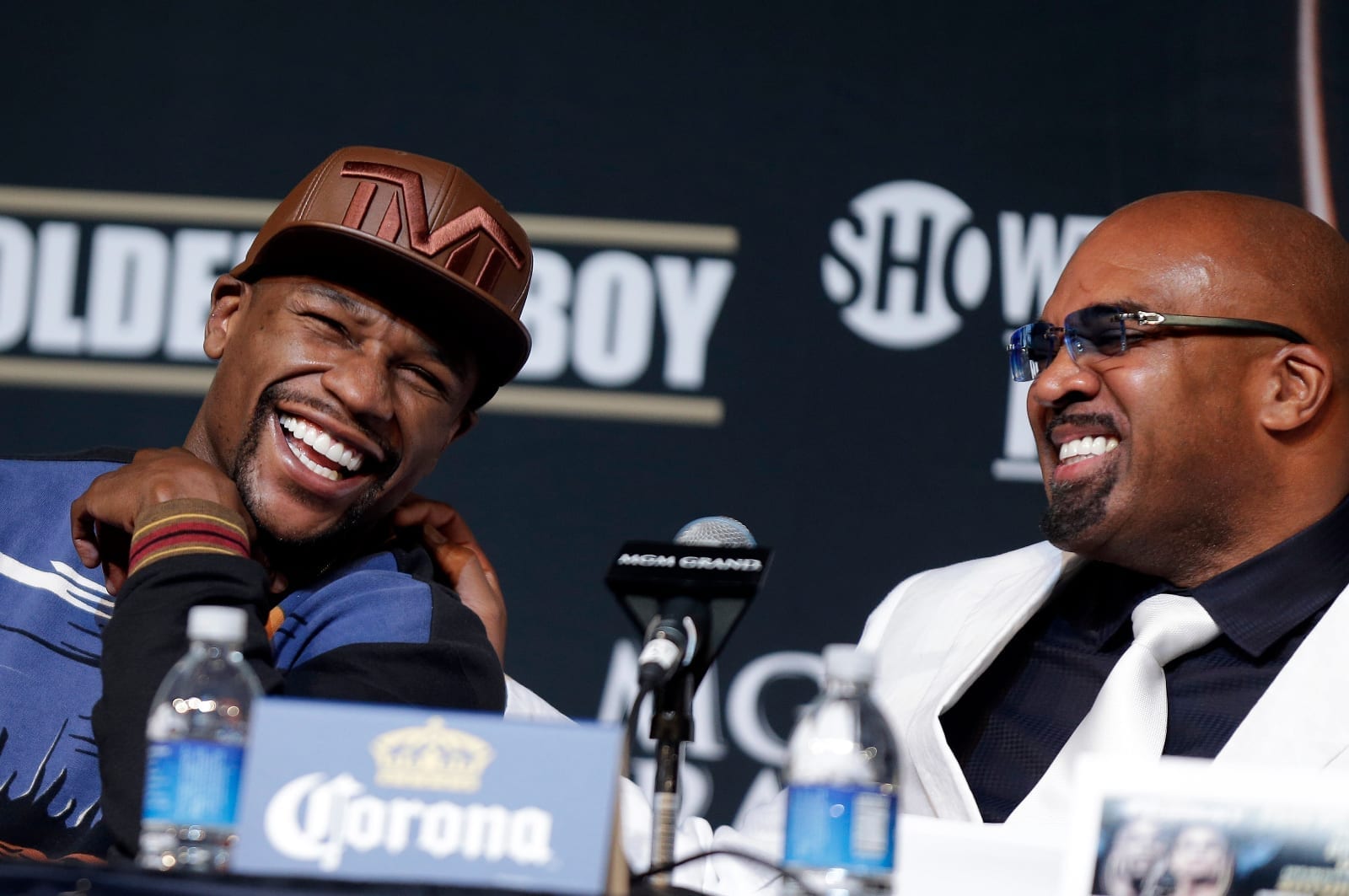 If you think of the term 'prize fighter', and the concept of fighting for cash, then Floyd Mayweather should never be too far from that definition.
The undefeated boxer has made a career out of boxing for huge money, and often cites his earnings as evidence his style of boxing and fight selection is unparalleled in combat sports. Because of all that, perhaps that's why we shouldn't be surprised when Khabib Nurmagomodov issues a challenge to Mayweather, he's ready to accept. So long as the price is right.
Last week, Nurmagomedov bumped into Leonard Ellerbe (Mayweather's longtime friend and business partner), and posted a message to social media referencing both his and Mayweather's undefeated record, telling the boxer ""Hey, let's go, Floyd. We have to fight now. 50-0 vs. 27-0. Two guys never lose. Let's go. Why not? Because in the jungle only one king."
Today, Mayweather responded to the challenge in typical Floyd fashion.
CBS, Showtime and MGM Grand get the checkbook out!
Go to @leonardellerbe 's page to view Khabib Nurmagomedov challenging me.#CBS#SHOWTIME #MGMGRAND#MayweatherPromotions pic.twitter.com/6OtiDhtbNx

— Floyd Mayweather (@FloydMayweather) October 15, 2018
–
Comments
comments