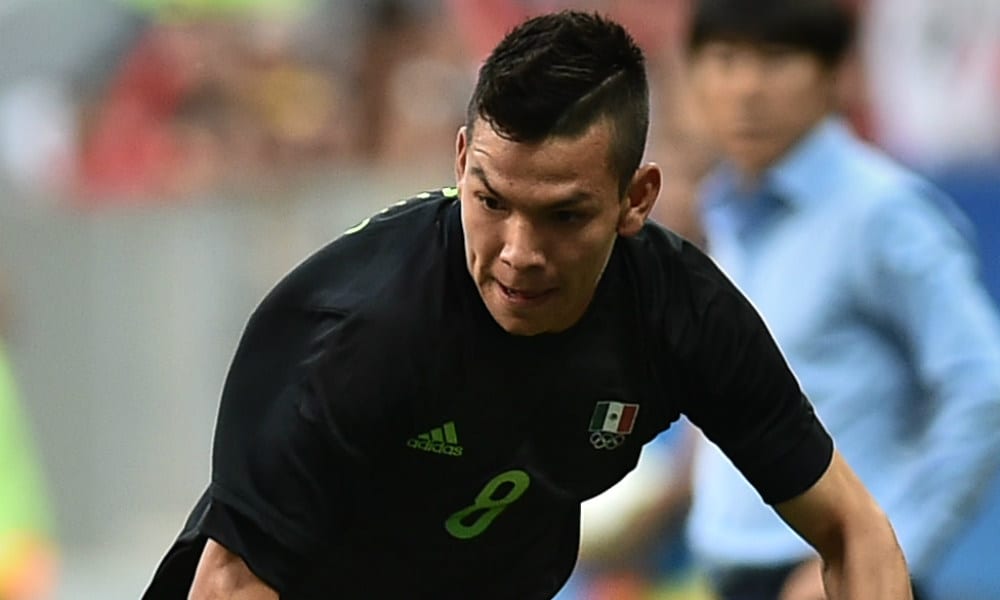 Mexico enjoyed a dream start to their 2018 World Cup campaign with a thrilling 1-0 win over Germany in Moscow.
The game started at a breakneck pace, with Mexico threatening to score almost every time they broke into the final third of the pitch.
The Mexicans went at Germany from the off, forcing a corner in the opening minute that briefly had the German defence all at sea.
But the four-time World Cup winners soon recovered and established their own rhythm, with the dangerous RB Leipzig striker Timo Werner firing narrowly wide just moments later.
But despite Germany dominating the possession, it was Mexico whose play was more incisive, as they drove forward at pace against an uncharacteristically disorganised-looking German defence.
It seemed only a matter of time before Mexico took the lead, and it was Hirving Lozano, Mexico's top scorer from their qualifying campaign, who fired them into the lead.
A speedy counter-attack saw Javier Hernandez put through one-on-one, and the West Ham striker picked out Lozano in space down the left channel, and the winger cut inside beautifully and fired low past Manuel Neuer.
lozano doing tings 🇲🇽 pic.twitter.com/haJHuw2S8d

— CLUB FUTBOL (@ClubFutbolEST15) June 17, 2018
The goal only served to see Mexico grow in confidence and the CONCACAF side could have added to their lead before the break. Toni Kroos' free-kick, tipped onto the crossbar by Guillermo Ochoa, was the closest Germany came to a breakthrough.
Mexico could and should have doubled their lead just before the hour mark, when Hernandez and Carlos Vela broke two-on-one, only to waste the opportunity with a poor pass.
Germany finally started to take control of the game on the hour mark, as they camped themselves inside the Mexican half, but Mexico's defence held firm.
There was even time to bring on Rafael Marquez, who became the first man to captain a team in five World Cups when he was introduced with 18 minutes to go.
And as the game entered its final minutes and became stretched, Mexico threatened on the counter-attack again, with only a terrible pass from Raul Jimenez stopping what looked a golden opportunity to double El Tri's lead.
But in the end, it was academic, as Mexico kept it tight enough at the back to keep a clean sheet and secure the three points, their first win over Germany in a World Cup finals tournament and one of the biggest results of the tournament so far.
Comments
comments