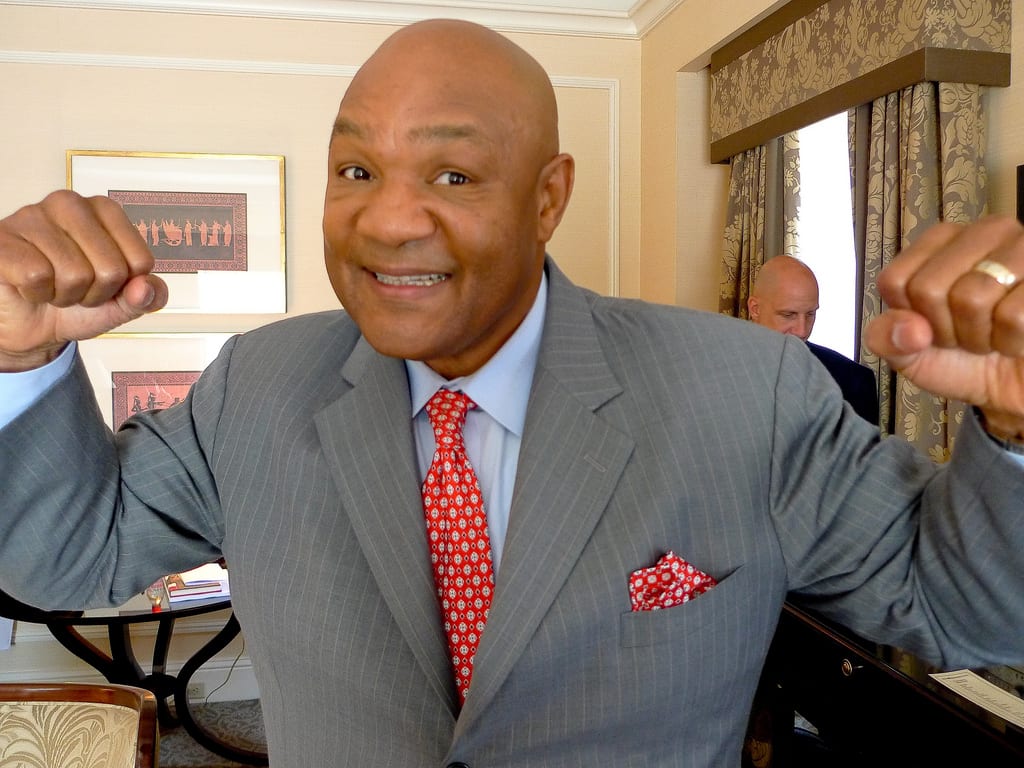 While Conor McGregor might have left the T-Mobile arena as a runner up against Floyd Mayweather, he emerged with his head held high. After winning a number of rounds against the boxer, McGregor put an end to the number of voices who claimed the Irishman wouldn't 'land a punch'.
That praise has even come from boxing's legendary figures, including Mike Tyson, Lennox Lewis and George Foreman. For Foreman, he believes McGregor's has earned an apology from the naysayers.
"Well, for the first time, I think all of the media should apologise for all the negative things they were saying about the fight," Foreman said, speaking on the Obviously Fight Talk podcast. "It's probably…it's going to be hard to top it. It could have been the fight of the year.
"Not only did he surprise Floyd Mayweather, he surprised me and a whole host of experts," he continued. "Because McGregor hit Mayweather often. [Mayweather's] defence didn't even work against Conor. He had to come out and fight like an old boxing slugger – like George Foreman or something.
"This was my first exposure to [McGregor] as a boxer. We'd seen some occasions where he'd gone in as an MMA fighter, which was pretty impressive, but I had no idea that he'd be able to carry a boxing match. The hardest thing in the world is to go 12 rounds in a boxing match. Didn't you remember about George Foreman going for the rope-a-dope? I couldn't even go for 7 rounds, 8 rounds, once. This guy went on even further. He could have done 12 rounds, but he just got tired."
Indeed, Foreman went further, even arguing that Mayweather was actually hurt by the Irishman until the referee Robert Byrd stepped in to break any clinch fighting from continuing.
"The referee protected Mayweather in one of the last rounds. [McGregor] hurt him," Foreman said. "He had him hurt, and was going for the finish, and the referee stepped in for no reason at all and stopped it. It was a vicious body punch. Conor had him with a good body shot and the referee saved him, but that's typical of a boxing match."
For Foreman, moving on from the contest, he feels there is really only one long-term winner. McGregor is now a superstar in both mixed martial arts and boxing, and with Mayweather's retirement, the Irishman is now the biggest draw in both outlets. Wherever his next outing is, it could prove to be a fight of huge magnitude, with impressed boxing fans coming over to the UFC to view his next contest (if indeed it takes place in the cage).
 "If you want some money, you gotta find Conor McGregor," Foreman said. "That's for sure. If you're satisfied with your pay, stay where you are, but if you really want a raise you better find Conor McGregor.
"He's in a class by himself. I'm a boxer. I can speak for Mayweather because I've been where he's been and back. McGregor, he's been where Floyd Mayweather, George Foreman, and everyone else has gone and come back. Now, this guy's in a class for himself. He can advise young fighters, young MMA fighters, young boxers. He can advise them now. He's an expert."
Comments
comments