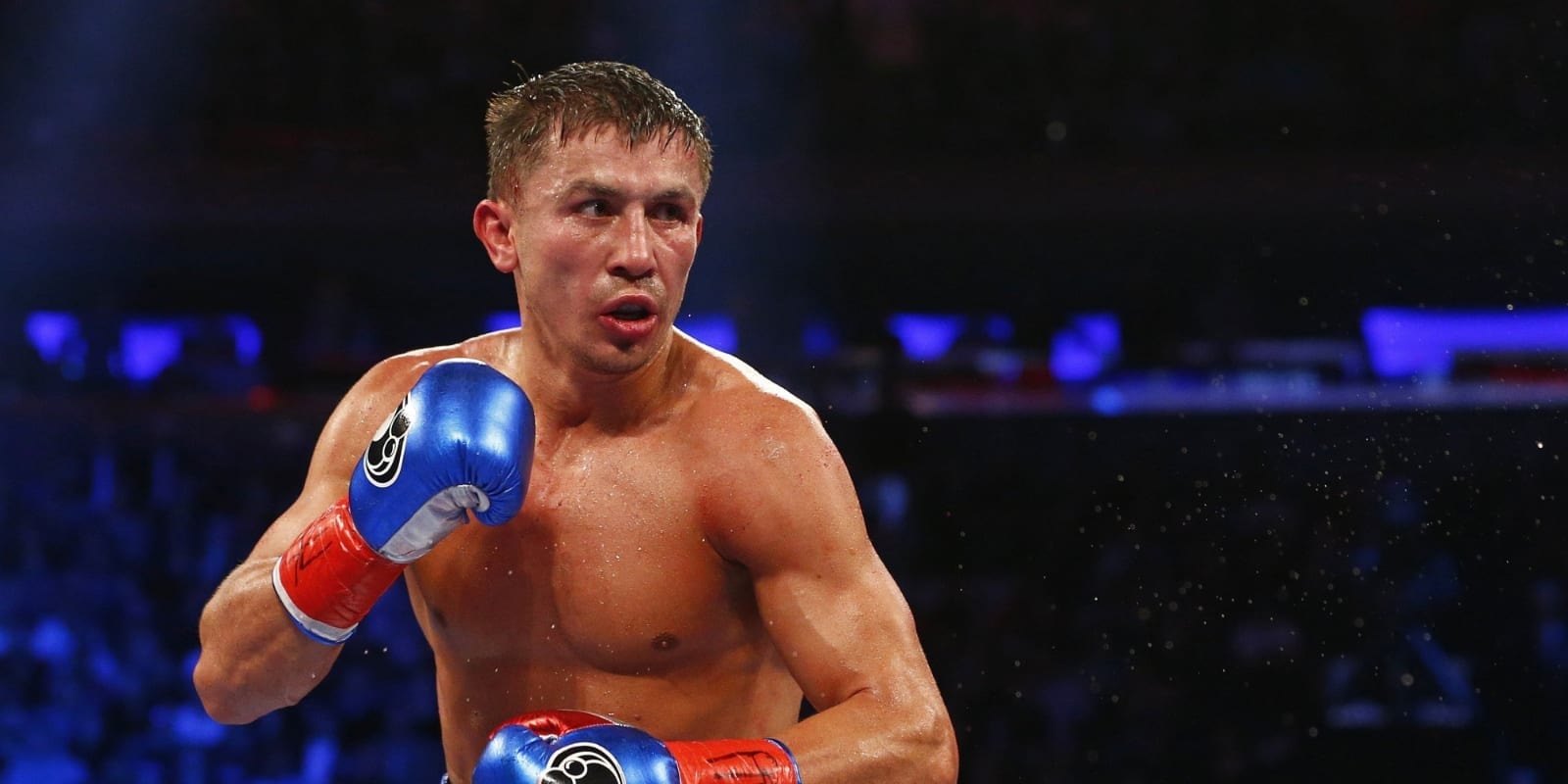 The Canelo Alvarez saga continues, it seems.
As all are aware by now, Alvarez was forced to withdraw from his mega-bucks bout with Gennady Golovkin on May 5 after failing two drugs test for clenbuterol and being suspended for six months. But despite Vanes Martirosyan stepping in to keep Golovkin busy, the Kazakh is still being asked about the man he was originally set to fight.
With Alvarez estimated to finish his suspension around September or October, most believe he and Golovkin will still have their rematch this year. Despite those assumptions, however, it seems Golovkin himself isn't quite as on board as you might think.
Why? Well for one, the fact Alvarez hasn't enrolled in a drugs testing program despite claiming he would.
"He's not being tested and that tells a lot," Golovkin said, speaking with ESPN. "I'm clean. I don't have any problems. I feel comfortable answering those questions. They keep saying things like nothing happened."
Because of that, and because of the fact there are still plenty of question marks around Alvarez' claims he ended up with the drug in his system due to contaminated meat, Golovkin wants to get the idea out there that other boxers could be more deserving of the spotlight.
"Let's not put all our eggs in one basket with Canelo," he said. "There are other good fighters, maybe not as good financially, but Canelo is not the only option. There are some other boxers who should be given a chance. Let's ot only talk about Canelo. The way I see it Canelo is the largest problem we have in boxing. He's a dirty fighter because he was caught doping and that's why we shouldn't spend too much time talking about him. He's a problem we have in boxing."
Comments
comments