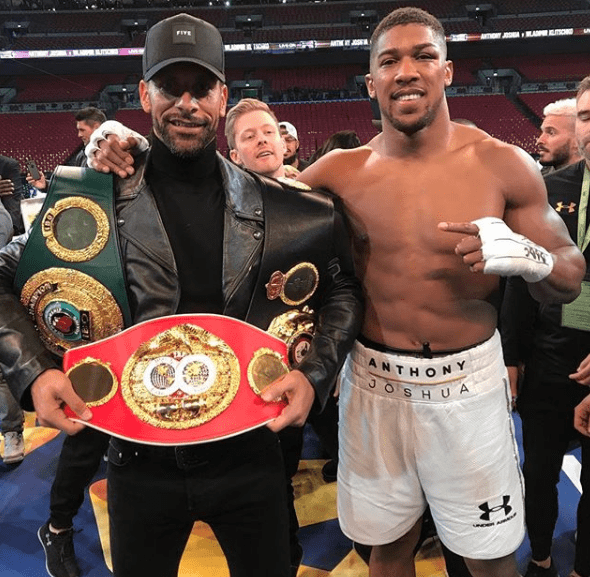 Former Manchester United and England star Rio Ferdinand has announced his intentions to have a professional boxing fight at the age of 38.

The news was first reported by The Telegraph.
Ferdinand, who retired from football in 2015, will be taking part in a project titled 'Defender To Contender', and was approached by a UK betting company who pitched the concept. While missing the competition that professional football brought him, Ferdinand also cites the loss of his wife as a motivating factor to step into the ropes.
"It's something for me to focus on after the last couple of years," he said. "I've been through quite a few things in my life and this is a way of trying to channel that aggression, that anger sometimes, into something I can be really focused on."
Ferdinand and his coach former WBC super-middleweight champion Richie Woodhall will be applying for a license in the next ten to twelve weeks. Currently, the plan is for Ferdinand to have multiple contests in the sport.
While Ferdinand understands the scrutiny that will likely accompany him into boxing (as is often the case with professional athletes trying their hand at another sport), he maintains the shift is for himself, and he is under no illusions as to the level he'll be competing at.
"I'm not coming in here saying I'm going to be a world champion," he said. "I'm coming here saying there are loads of hurdles to get over and I'm going to meet them head on. I'm an armchair boxing fan anyway sitting there saying, 'I can do that. Why is he not throwing a left? Why is he not throwing a right?'
"Physically and mentally, I'm going to go to places I've never been but I want to meet the challenges head on. I haven't done any boxing but we used to sort out our problems on the estate with a pair of old Henry Cooper-type brown gloves on the banks of my estate.
Other non-combat athletes from similar backgrounds who've attempted the shift into boxing include former Birmingham City midfielder Curtis Woodhouse (who actually became the British super-lightweight champion), former Crystal Palace striker Leon McKenzie, and former England cricket captain Andrew Flintoff.
While it's not certain at this moment, Ferdinand reportedly competed in football around 87kg, which if he fought at, would be the the cruiserweight weight class.
Comments
comments