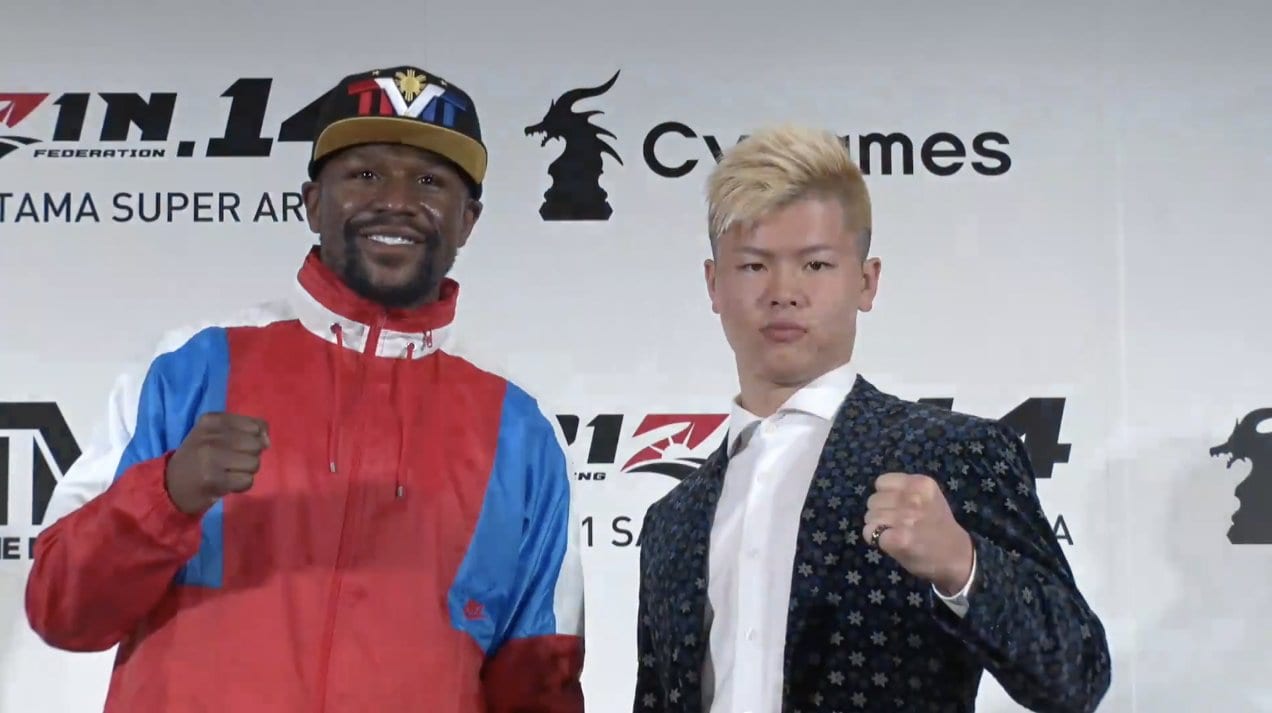 Floyd Mayweather certainly knows how to surprise doesn't he?
The undefeated boxer, last seen in a contest with Conor McGregor last year, has announced he is set to un-retire to compete on New Year's Eve in the Japanese promotion RIZIN.
You're reading that correctly.
Mayweather will fight kickboxer Tenshin Nasukawa at RIZIN 14 on Dec 31, 2018 at Saitama Arena. Both the ruleset and weight class have yet to be agreed upon.
RIZIN FF just announced that Floyd Mayweather Jr. will fight undefeated sensation Tenshin Nasukawa on 12/31 at the Saitama Super Arena. The press conference is live right now: https://t.co/NgAahdtrwT

— Ariel Helwani (@arielhelwani) November 5, 2018
For those that don't know, Tenshin Nasukawa is a legit, undefeated 20-year-old phenom. He just beat MMA fighter KyojI Horiguchi in a kickboxing match. He just said he doesn't know the rules either.

— Ariel Helwani (@arielhelwani) November 5, 2018
Mayweather and Nasukawa appeared at a RIZIN press conference earlier to confirm the news. Or at least that's what Mayweather said he was doing. And that's what RIZIN say. And Nasukawa appears to be on board as well.
The problem is, well, it all has to be treated with a bit of skepticism.
Despite his advanced age, an active Mayweather is one of the biggest stars in world sports — as evident by the windfall he made with McGregor last August. He's been linked to huge, if improbable fights with both Khabib Nurmagomedov and Manny Pacquiao of late. For RIZIN to suddenly be able to pay Mayweather anything from the one to three hundred million dollars he's usually able to command seems unlikely.
For Mayweather to fight a name as unknown as Nasukawa seems unlikely. It seems unlikely he'd be willing to entertain anything other than a boxing match, and if he were to risk rolling the dice and potentially lose his undefeated record, it's likely he'd do so on a far higher profile stage than RIZIN on New Years Eve.
And yet, that's what he's saying.
–
Comments
comments