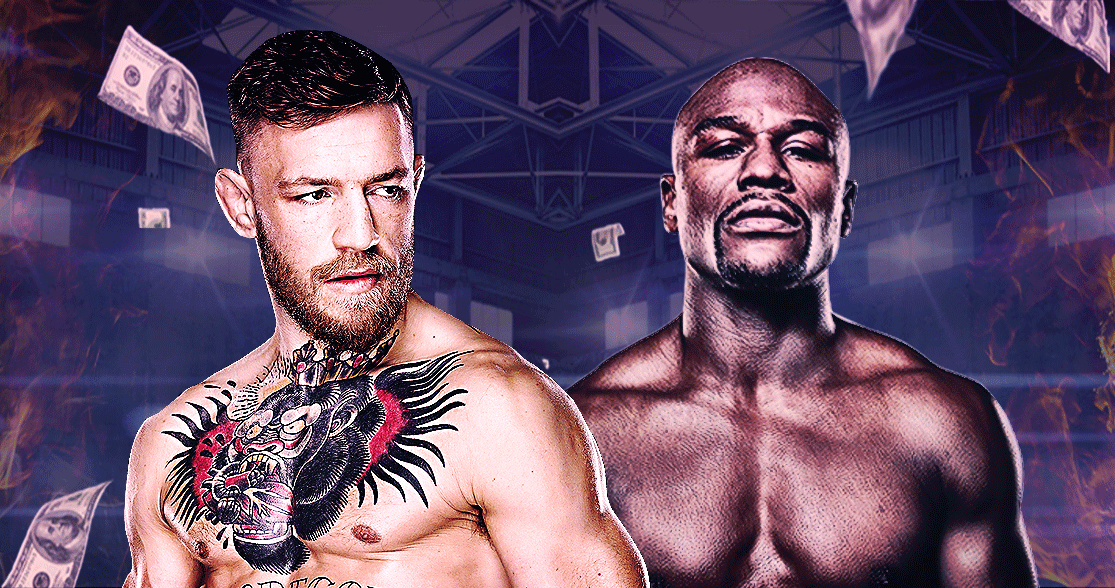 Floyd Mayweather has signed an agreement to face UFC champion Conor McGregor in a boxing match on August 26 in Las Vegas. It is widely anticipated to be one of the biggest combat sporting moments in history, and will likely break multiple box office records. With the pen being put to paper alone, it makes McGregor the highest paid debutant in boxing history.
Mayweather's signing finally puts an end to speculation, after much had been made of the potential roadblocks to making this fight a reality. Many had had pointed at either the UFC and McGregor's previous contract or to Mayweather's notoriety as a demanding negotiator as too to overcome. In the end, for such a complex deal, all parties came to an arrangement in relatively quick fashion.
Last month, news broke that McGregor and UFC president Dana White had signed their side of the deal, with McGregor stating at the time that it was "an honour to sign this record breaking deal alongside my partners Zuffa LLC, The Ultimate Fighting Championship and Paradigm Sports Management. The first, and most important part of this historic contract has now officially been signed off on. Congratulations to all parties involved."
Today, the Las Vegas Athletic Commission granted permission to Mayweather Promotions to play host to a boxing card on August 26 at the MGM Grand, three weeks earlier than the original targeted date.
McGregor took to his Instagram to confirm the news, simply stating that "the fight is on"
The notion of a contest between Mayweather and McGregor first began early last year, and grew more prominent in the aftermath of UFC 205, where McGregor won his second UFC title. The two stars — unanimously acknowledged as the biggest names in their respective sports — began engaging in a public back and forth through the media, and fan interest in a potential match grew until it could no longer be ignored.
As the most high profile example of an elite level mixed martial artist fighting an elite level boxer, there will be variations in training for both men, and they'll have to adapt to different footwork and movement unlike any they've ever faced.
Now, with negotiations complete, the preparation for both men can truly begin.
Comments
comments