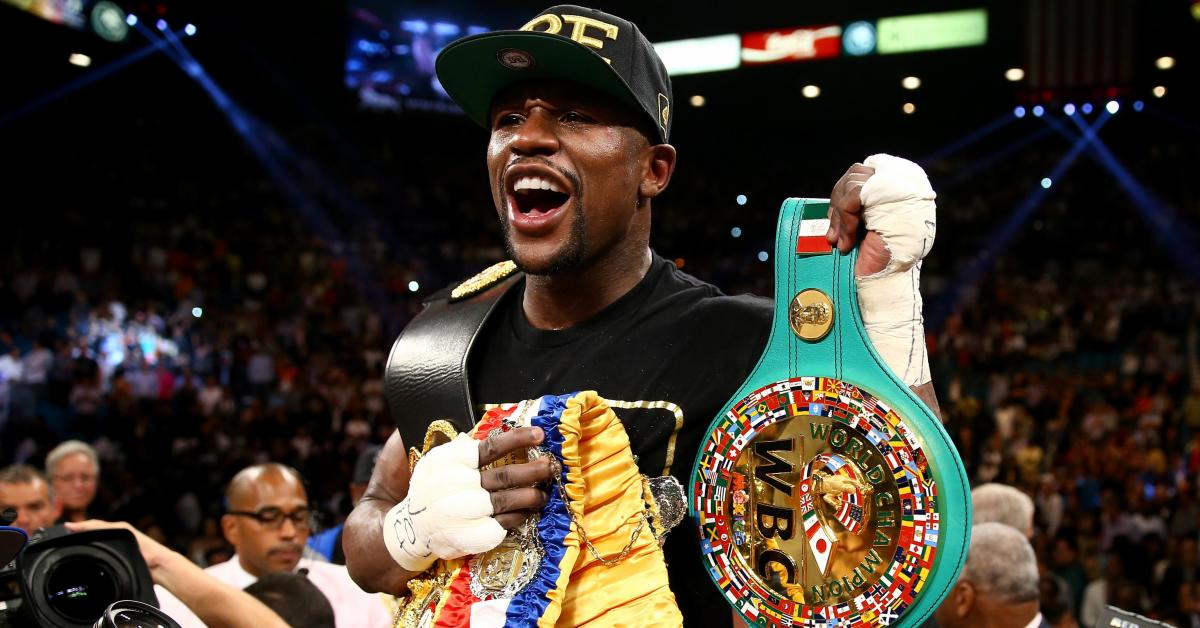 Floyd Mayweather says he didn't bother with a training camp ahead of his recent exhibition bout with Japan's Tenshin Nasukawa.
Mayweather sent Nasukawa to the canvas three times in the first round of their scheduled three, before Nasukawa's corner threw the towel in and called an end to proceedings. After the contest, Mayweather was his usual self-promotional persona, congratulating Tenshin and saying he took part in the New Year's Eve scrap to entertain viewers.
"I want to say thank you to Tenshin, it's about entertainment," Mayweather said post-fight. "Tenshin is still undefeated, I did this just to entertain the fans.
"I said, 'Why not?'. I'm still retired, still 50-0. Tenshin is a true champion and a hell of a fighter. Tenshin, hold your head up high, I want fans around the world to support Tenshin, he's a great guy and a great champion."
But while he did give Nasukawa credit, Mayweather also denied training specifically for the kickboxer.
"Did I have a training camp for this fight? No," Mayweather said. "I went to the gym a few times and moved around with Daquan (Mays), a young champion on the rise. Now, I'mma call him a champion now — he could be a champion, which I believe he can, with experience, and if he listens. He's young, he has a lot to learn, but he will be okay.
"I'm just happy he was able to move around with me, just a little bit, just to get the kinks out, so I can come out here and perform for you guys."
Comments
comments