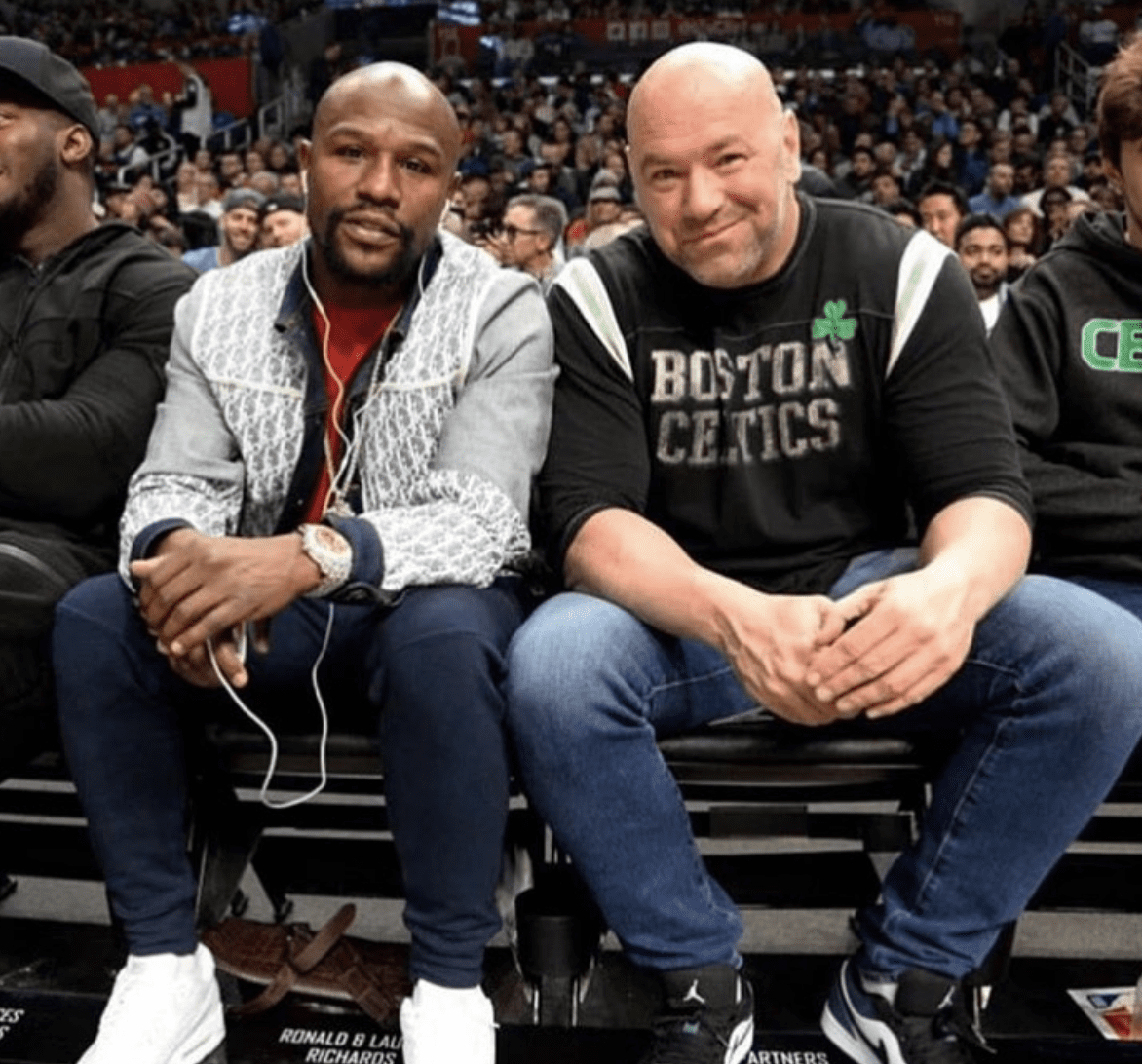 Floyd Mayweather has never been shy of provoking speculation.
Just two days after the undefeated boxer pledged he'd never fight inside a boxing ring again, Mayweather has taken to his social media to let the combat sports world know that, retired or not, he'll still be a figure worthy of attention.
On Thursday night, Mayweather posted a picture of himself and UFC president Dana White sitting next to each other at a recent basketball game with the caption, "Dana White and I working together again to bring the world another spectacular event in 2020."
White then reposted it to his own Instagram.
The pair's last dealing with each other will go down in history. Mayweather boxed Conor McGregor in 2017, the first cross promotion of its kind, and one that earned Mayweather, McGregor and the UFC millions of dollars.
As of yet, there's no hint as to what White and Mayweather could be working on — if indeed anything.
Mayweather has never been shy of hinting at projects that don't come to fruition, including a rematch and subsequent exhibition contest with Manny Pacquiao. That being said, there could be other avenues in which the two work alongside each other.
White has made no secret of his ambition to get into boxing as a promoter, and Mayweather could well be a strong ally in that endeavour.
That being said, the original connotations all got doubled down, with Mayweather stating he'd be coming out of retirement in 2020, and that post was also shared by the UFC boss.
–
Comments
comments