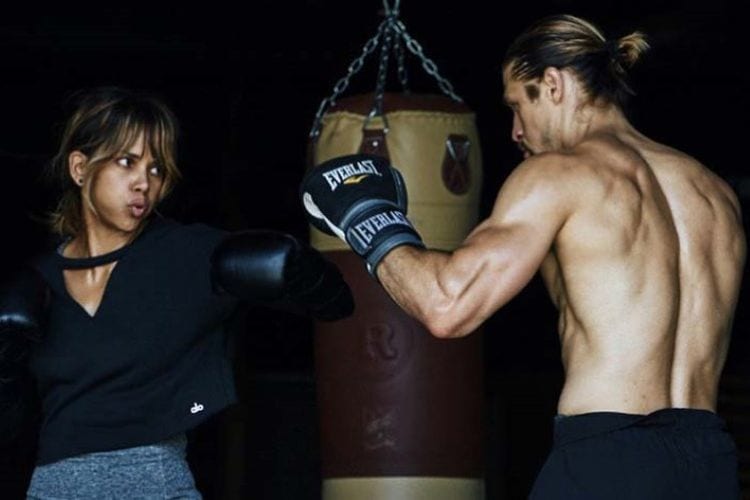 Halle Berry has got a taste of the life of a fighter during production for her upcoming mixed martial arts film, having suffered an injury during the filming of a fight.
Berry is to play Jackie Justice in 'Bruised', and the film is (according to IMDB), about Justice having "failed at the one thing she's ever been good at fighting. When 6-year-old Manny, the son she walked out on years ago, returns to her doorstep, Jackie has to conquer her own demons, face one of the fiercest rising stars of the MMA world, and ultimately fight to become the mother this kid deserves."
As told by executive producer Brian Pitt to NJ Advance Media, Berry suffered a knock during a fight scene, and filming had to be rescheduled.
"Halle got slightly injured in the fight," Pitt said. "She's tired. She needed a break." "Occasionally what's going to happen is an actor might get a little injured, and we might adjust scheduling around them a little bit,"
Berry is also directing the film, and has been taking her role as a fighter seriously, and has been in training for eight months, which included a visit to the UFC's performance institute in Las Vegas. She recently posted a photo of her newfound six pack abs, which earned praise from UFC star Conor McGregor in the comments.
Responding to reports of her injury, Berry pledged to continue on with the project — as well as keep herself performing her own stunts.
"Thank you to all the folks that have showered me with love since my injury," Berry posted on Instagram. "It's par for the course when you do your own stunts, and I wouldn't have it any other way. Just know I'm far from tired. I'm wide awake…and just getting started!"
–
Comments
comments