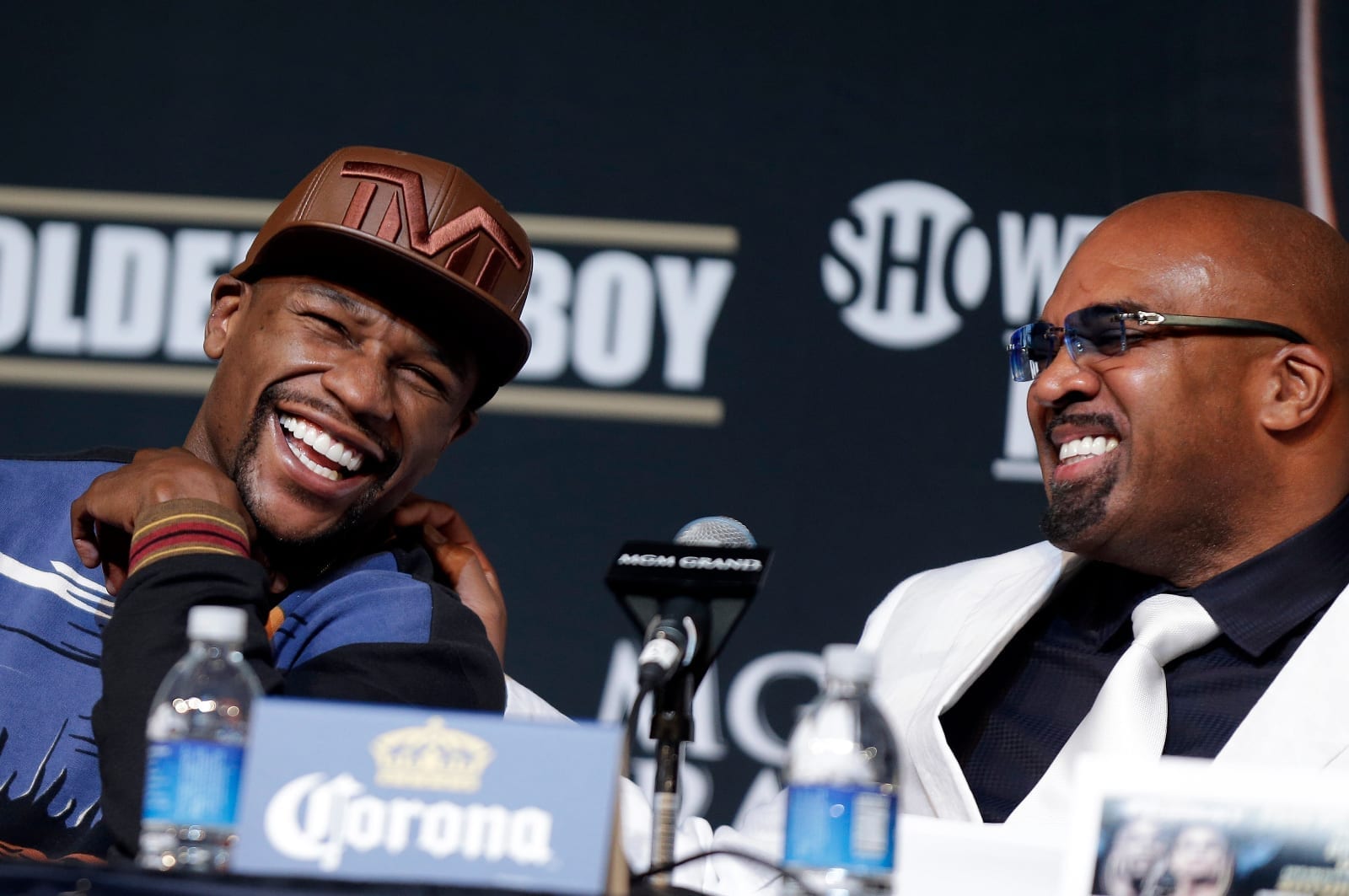 Floyd Mayweather has confirmed he will not compete in professional boxing again.
The undefeated boxer, who retired with a record of 50-0, has often been linked with a return to the ring with rematches against Manny Pacquiao, Canelo Alvarez or Conor McGregor all likely to net Mayweather hundreds of millions of dollars. Despite that, the 42-year-old maintains he has no interest in competing again in the future
"I've got calls to get back into the ring, but my health is my wealth," Mayweather said, speaking to Reuters."Boxing is a very, very brutal sport. In the last few years a lot of fighters have died inside that squared circle."
Despite that, Mayweather did leave the door open to future appearances similar to that of his exhibition against Japanese kickboxer Tenshin Nakamura.
"You have got to know when to hang it up. I had a great career," Mayweather said. "I'll still travel and do exhibitions. I make great money doing exhibitions — between $10 and $30 million. I think I make more doing that than most fighters make fighting."
Earlier this year, Mayweather suggested he and Pacquiao had agreed to meet in an exhibition of some kind, claiming in a video he was working on "the Mayweather-Pacquaio exhibition right here in Tokyo, Japan." Pacquiao eventually refuted those claims.
Comments
comments