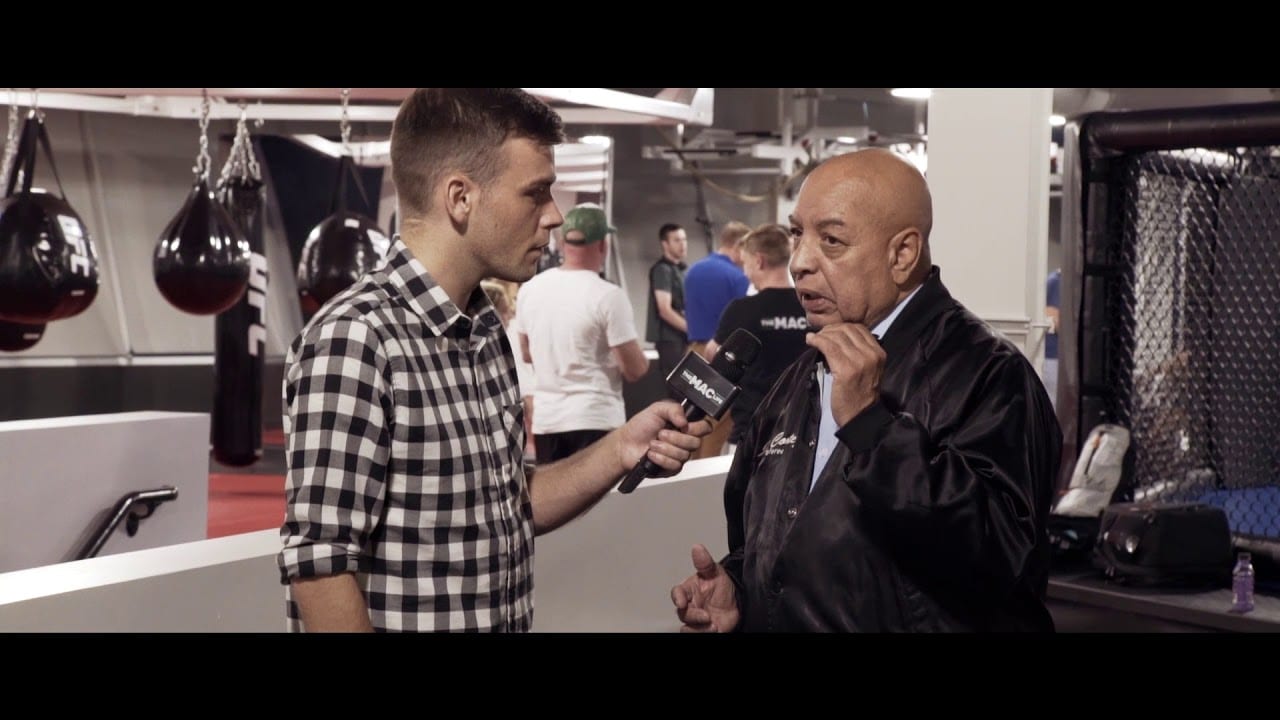 It's not necessarily a usual thing to bring a Hall of Fame referee into a training camp — but then there's not much 'usual' about Conor McGregor vs. Floyd Mayweather.
For the first of its kind bout, in which the best from mixed martial arts meets the best from boxing, Joe Cortez has been a consistent presence during McGregor's camp, keeping an eye on sparring sessions and help assist the Irishman's transition from mixed martial arts to boxing.
It was, Cortez says, a call he wasn't really expecting.
"I was pleasantly surprised," Cortez said. "I've been retired for the last five years, and I work with ESPN as a boxing analyst, and I still give seminars. I teach referees around the world for the world boxing council. I'm constantly working with referees, referees here in Nevada and referees worldwide."
With that experience, Cortez has been able to help tweak certain behaviours of McGregor to be more in tune with the specific ruleset of boxing. And despite being well versed in combat sports already, McGregor appears to have been an exemplary pupil.
"Working with Conor was a great experience," Cortez said. "Here I am breaking in a MMA fighter, here I got to teach him the rules of boxing, and I was pleasantly surprised to see what a great student he is. Because he plays close attention to everything I tell him, everything in detail that I want him to do correct for the fight Saturday night. And so far every session that we've had, it's been getting better, and better, and better.
"Every session he gets better. he wants to learn more, he keeps asking me questions. I tell him what exactly's got to be done, and I think every things going to be just fine Saturday night."
On the surface, Cortez seems to be the perfect choice by Team McGregor to be brought in. Having refereed nearly two hundred world title fights, Cortez' record speaks for itself. That being said, even with those fights officiated behind him, Cortez is well aware of the situation he's found himself in over the past few weeks.
"For me it's a great honour to be chosen as the instructor for this," Cortez said. "Because this is a mega-fight that has never happened. You got a MMA [fighter] against a boxer. Floyd Mayweather, one of the best in the game today and probably in the history of boxing, he's one of the best. And here is McGregor who is an outstanding athlete himself. Super champion, super hero in MMA. You've never seen that before.
"So for making history, this is awesome. Sometimes I got to pinch myself because I can't believe I'm doing this at my stage of my life. Yet, I feel I'm back in the grove again like I was before when I was active as a referee.
"This is really special."
Comments
comments