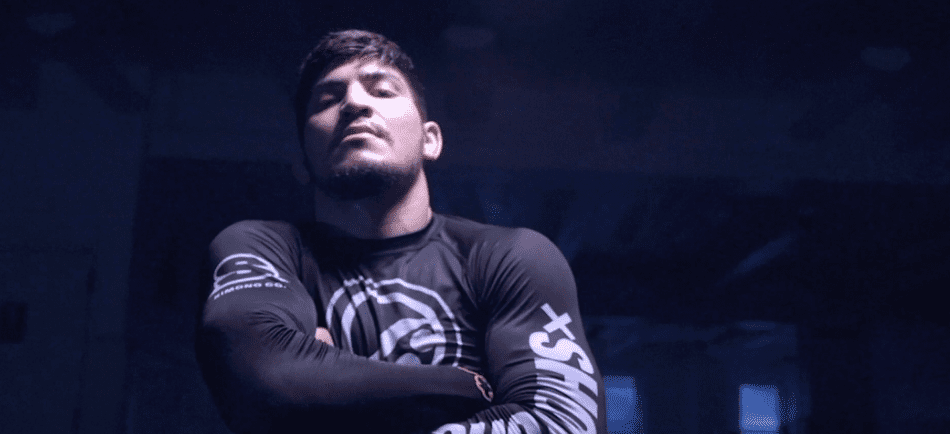 It's not too often there is a point of contention between a veteran of mixed martial arts and a young grappling prodigy.
Yet, as Chael Sonnen announced the main event for his grappling promotion Submission Underground's fourth outing as Dillon Danis vs. Jake Shields, a notorious moment in UFC history finds itself re-emerged.
You may recall in the build up for UFC 202's grudge match between Conor McGregor and Nate Diaz, there was a press conference that went awry as Diaz and his posse (sometimes known as the 'Skrap Pack') engaged in a bottle/can/coffee throwing skirmish with members of Team McGregor.
Due to McGregor and Diaz being the focus of that particular engagement, it may escape some fans knowledge that alongside the rivals in fact stood both Danis and Shields supporting their reflective teammates. Unsurprisingly, the moment hasn't escaped Danis himself.
"He will pay for that coffee he threw," Danis said, speaking with TheMacLife. "Jake is high level grappler of course, but I kinda lost respect for him after he left his team. He likes to rep the 'Skrap Pack' but he moved to New York City and trains with team Renzo Gracie."
But despite the history, there's a more pressing reason for Danis' wanting to meet Shields in May. Namely, competition.
"I'm always looking to go against the best that's why," Danis said.
Of course, it's not just Submission Underground that's got Danis in the news these days. The 23-year old recently has had his MMA debut come even closer to reality after signing with Bellator MMA. But while that answers the longstanding question of where, it's now time to ponder the when and the who.
While fans will have to wait to find out, it's no surprise that Danis already has an idea.
Still a keen grappler, now MMA is in his future, Danis intends on leaving competitive jiu-jitsu with a statement, and as such plans to make his Bellator debut following this years ADCC tournament. With that event taking place 22-24 September, it seems likely Danis will step in the cage at the end of this year.
A noted training partner of UFC lightweight champion Conor McGregor and SBG head coach John Kavanagh, it's no shock that Danis intends on using that connection as best he can. Currently training in New York, Danis believes he'll work out a way to gain the best from both worlds, and while the details are yet to be confirmed, perhaps we'll see him travelling to Ireland a month or so before his debut.
"Those are my guys," he said of McGregor and Kavanagh. "I have their back a hundred percent, and they have mine."
Submission Underground 4 takes place May 14 and will be aired by FloGrappling.
Comments
comments