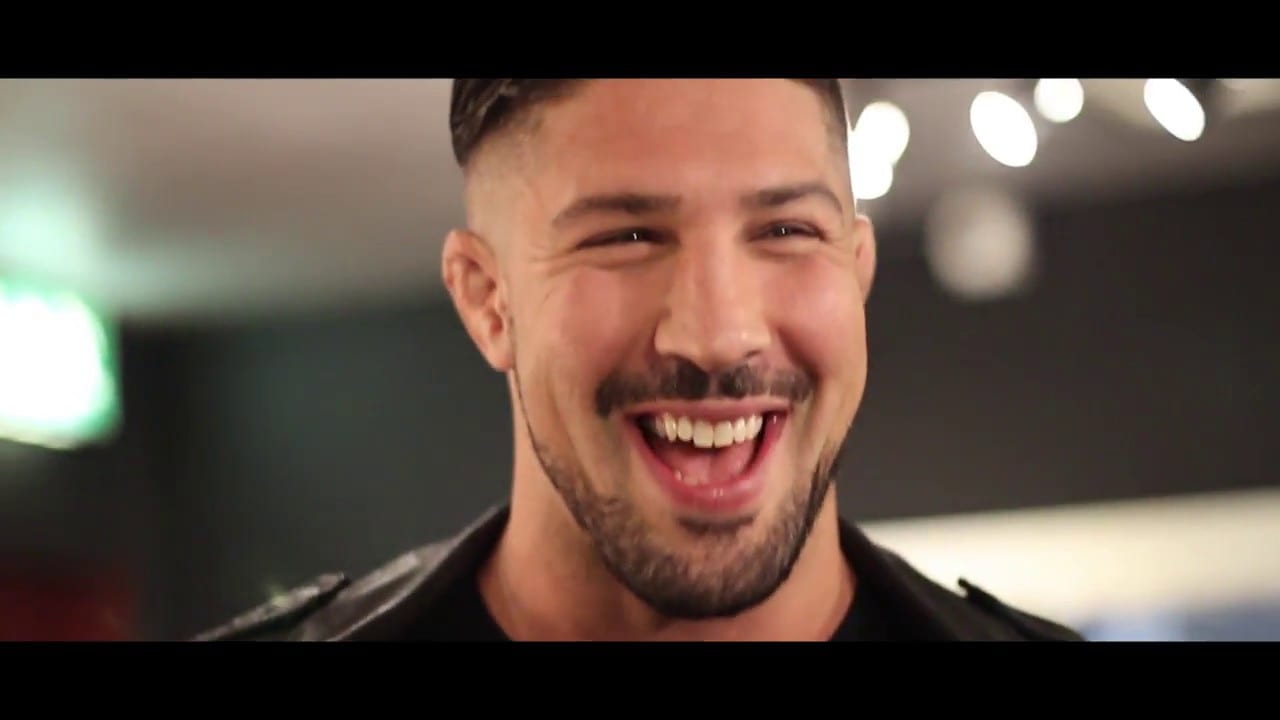 Brendan Schaub might consider himself to be a knowledgable figure about the worlds of boxing and mixed martial arts, but Anthony Joshua's promoter Eddie Hearn believes the former UFC heavyweight needs to check his information before sharing his opinion.
The pair had a brief squabble last night after Schaub shared his view on the fallen-through fight between Joshua and fellow boxing heavyweight champion Deontay Wilder. Both Wilder and Joshua's team have been engaged in prolonged (and occasionally public) negotiations, with all involved offering different sides of the story as to why the contest was never signed.
According to Schaub, he was told by people in the know that Joshua's team had moved the goal posts several times during the talks, but when he went to social media to tell fans that, Hearn wasted little time in trying t correcting him.
Details will come out but he signed to avoid @BronzeBomber, I try not to pick sides but Wilder agreed to EVERY demand Hearn/Joshua asked for. Frustrating would be an understatement. https://t.co/oww56wWsr3

— Brendan Schaub (@BrendanSchaub) June 26, 2018
No he didn't? He didn't sign and he didn't even come back with any comments

— Eddie Hearn (@EddieHearn) June 26, 2018
Not what my sources say. Joshua put $50M tag on the fight. Deontay's team guaranteed $50M. Then it shifted to $50M and fight in UK. Deontay agreed. Then offer was no longer on the table via Joshua camp. Joshua signed to fight Povetkin.

— Brendan Schaub (@BrendanSchaub) June 26, 2018
1. No they didn't guarantee the money 2. We asked for a contract and they refused to send one. 3.What an earth are you talking about it was never $50m for a UK fight? Unbelievable – great source 😂😂😂😂

— Eddie Hearn (@EddieHearn) June 26, 2018
Today in a long running interview with IFL TV, Hearn continued his assessment of Schaub's opinion, detailing exactly where Schaub went wrong.
"People just get told — like the geezer, what's his name, who was having a pop last night on twitter," Hearn said. "'Oh my sources'. His sources are probably Stephen Espinoza. Well, Stephen Espinoza is told about this by Shirley and probably by Al. So I don't know what they're telling him."
"This whole thing 'sent you proof of funds' — you must have used the wrong e-mail address, mate, because you never sent me proof of funds. I didn't even ask for that, all I asked for was a contract, which you refused to send. But this Brendan geezer [said], 'Yeah, you asked for $50 million and they gave it to you. You said you wanted a UK fight, so they agreed to give you $50 million in the UK. Absolute bollocks.
"That was never, ever discussed in the slightest. They just wouldn't send us a contract, we speak to the team and we said, 'You know what, we would rather do this fight in the UK. So thanks for your offer, here's our offer'."
Comments
comments