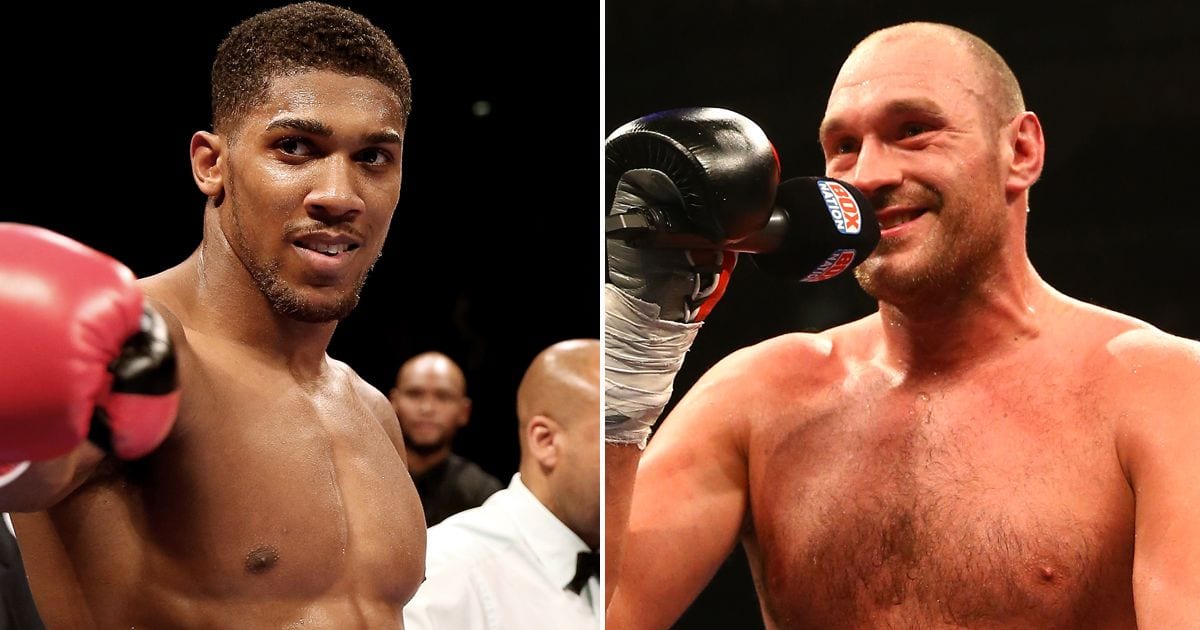 Globally, there is no bigger fight in heavyweight boxing than Anthony Joshua vs. Deontay Wilder.
The pair have been circling each other for some time now, with both men's camps accusing the other side of keeping the fight from taking place. But while the American vs. England aspect seems to be causing a huge amount of anticipation, there is a third man in the discussion who could still yet have some sway — Tyson Fury.
Fury is set to meet Wilder in December this year for Wilder's world title. And while Wilder-Joshua might garner more international attention, a clash between Fury and Joshua could well be the biggest boxing bout in British history.
That interest, however, appears to be coming from the fans — not necessarily the fighters. Speaking with IFLtv, Joshua's promoter Eddie Hearn today revealed that the priority for Joshua's next contest is Wilder, not Fury.
Indeed, Hearn went as far to say that he believes Joshua finds Fury more entertaining than threatening.
"He wants to knock Deontay Wilder spark out," Hearn said. "He looks at Fury as a bit of a joke. That's him. He does. He'll fight Fury, of course he will. If people by now don't believe Anthony Joshua will fight anyone, they're tits. So he looks at Fury as a bit of a joker, you see the tweet yesterday with the clown. That's how he sees him. He wants to knock Deontay Wilder spark out.
"He don't really think he wants to knock Fury spark out. He'll do it, but really our focus is on, yes the undisputed fight, but yes Wilder as well. Don't get me wrong, number one priority — the undisputed championship."
Why so serious 🤡😘 pic.twitter.com/NvN8F50uoJ

— Anthony Joshua (@anthonyfjoshua) September 23, 2018
Of course, as is the way with big fights, there remains the roadblock of negotiations — a process that has already proven painful between the parties, and something Hearn believes could still turn out to drag on.
"Someone has told me that Ben Davison [trainer of Fury] has said that there's a two way rematch clause in [Fury vs. Wilder]," Hearn said. "If that is true then Deontay Wilder needs to get his brain examined. He's giving a voluntary defence to Tyson Fury, and he's scuppering a undisputed fight. If this is a two way rematch, Deontay Wilder don't even want to fight Anthony Joshua as far as I'm concerned."
Comments
comments