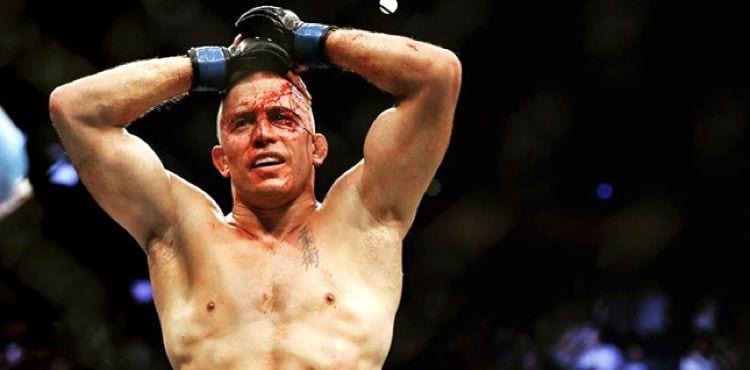 For all of his accomplishments that Georges St-Pierre has amassed in his mixed martial arts career, it is sometimes easy to forget that he has competed just once inside the octagon in almost five years.
That performance, a second round submission victory against Michael Bisping in his middleweight debut last November inside Madison Square Garden, earned GSP the rare honour of joining the select group of fighters who have won title in two separate weight classes in the UFC.
St-Pierre would relinquish the title weeks later and, despite that type of accomplishment being something that most fighters on the UFC roster would crave, GSP says that overall the experience of moving up to middleweight wasn't an enjoyable one.
"For me, [the fight with Bisping] was a bad experience, I won my fight, everything was great, the result was ok, however, I compromised what is the most important thing for me which is my health," St-Pierre said to FanSided.
St-Pierre was revealed as suffering from colitis, a stomach complaint, after the Bisping fight, something he says was brought on by him bulking up to to fit in among his new peers at 185-pounds.
"I never want to compromise my health ever again. However, now I feel a lot better, I feel great. I've done some intermittent fasting with some medication and with some anti-inflammatory to help with the symptoms of my ulcerative colitis.
"In terms of coming back to fighting, you have to realise I have a lot more to lose than to win," St-Pierre continued when speaking of his next move and if he would accept a bout with welterweight champion Tyron Woodley.
"Tyron Woodley wants to fight me because he has a lot more to win than to lose because if he beats me in terms of legacy, in terms of popularity, he has a lot more to win," he continued.
"It's not that I'm scared, actually, I'm always scared when I go fight, I'm scared of everybody but being scared is irrelevant because I'm going to walk the walk if I have to do it. I have to choose carefully what is my next move. For at this point I am with cementing my legacy it is not a straight line.
"I have to check what can I gain, what can I lose. That is why when I fought Michael Bisping it was a win/win situation from both sides. If I were to lose I lose but if I win, I win big so it was good. Fighting Tyron Woodley right now, now that he won his last fight it elevates his stock a little bit more but it's still not a complete win/win situation for me."
Comments
comments