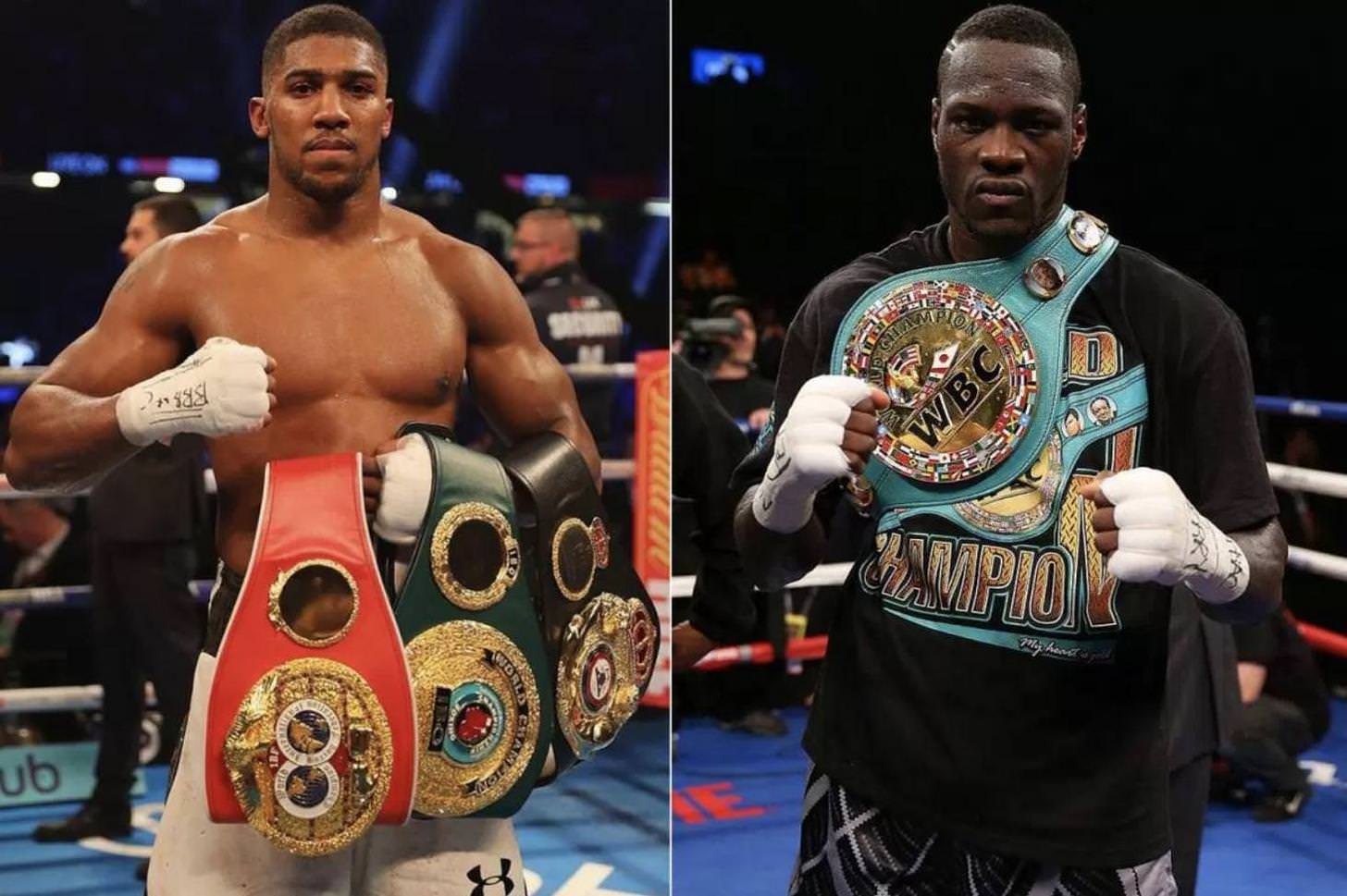 When it comes to modern heavyweight boxing, Deontay Wilder vs. Anthony Joshua is unequaled in it's hype and anticipation. Particularly in the wake of Wilder's exciting back and forth with Victor Ortiz last Saturday.
Currently, Joshua is scheduled to fight Joseph Parker in a heavyweight title unification bout later this month, something that many have pointed to as his sternest test so far as a professional boxer. Should Joshua earn a victory in that contest, it seems most plausible that his next bout will be in the United States against Wilder. Certainly, Joshua's promoter Eddie Hearn seems to think so.
In a lengthy interview with FightHub TV, Hearn revealed he wanted to make the Wilder fight this year, and unless Joshua took a fight in the U.S. first to introduce him to a new market, to make it next.
"We know that Wilder is reckless," Hearn said. "His technique's not the best. We know he can punch. So he showed all of those things. But he also showed [against Ortiz] that he has a big heart. And I didn't doubt his heart, but until you prove it, [it's a question]. And he showed he has a big heart, which is good news for fight fans because when Anthony Joshua gets in with him, he's gonna show a lot of heart, Wilder. And therefore it's gonna be destructive.
"What people don't know about Anthony Joshua is — he's a bad mothafucker. And he wants to do damage to Deontay Wilder. Bad. But he's also an ambassador … So remember that, when Wilder's goading him, and Wilder's disrespecting Anthony Joshua, that sits [in Joshua's head]. These are guys from the streets. And when someone disrespects you, in this sport, you gotta realize what they wanna do and that's why Joshua wants to fight Wilder."
Much of the conversation on a potential Wilder vs. Joshua fight regards their styles. Joshua is a faster, more technical puncher who lands heavy shots, while Wilder would seem to be the more aggressive man with winging techniques. In Hearn's mind, that technical difference is an exciting match up that ends up with Joshua victorious.
"I think technically [Joshua] has a tougher fight than Deontay Wilder [in Joseph Parker]," Hearn said. "Not necessarily as dangerous, but, like, I see the Wilder fight — and so does AJ — it's straight forward. It's gonna be dangerous, it's gonna be electric. But technically AJ's gonna pick him off, he's gonna beat him up, and he's gonna punish him. … Wilder against AJ, I think the game plan is going out the window. It's gonna be an absolute barn-burner — but it's all irrelevant unless AJ wins March 31.
"He knows [Wilder] carries power. He thinks that is a very easy fight. He knows it's dangerous, but in terms of technique, in terms of everything he knows — maybe an 'easy fight' is a bit [of an exaggeration]. But he doesn't see an issue in that fight at all. He thinks the Parker fight is a much tougher fight, technically.
"Technically, Wilder is not a difficult fight. Technically, Anthony Joshua is on another stratosphere to Wilder."
Comments
comments