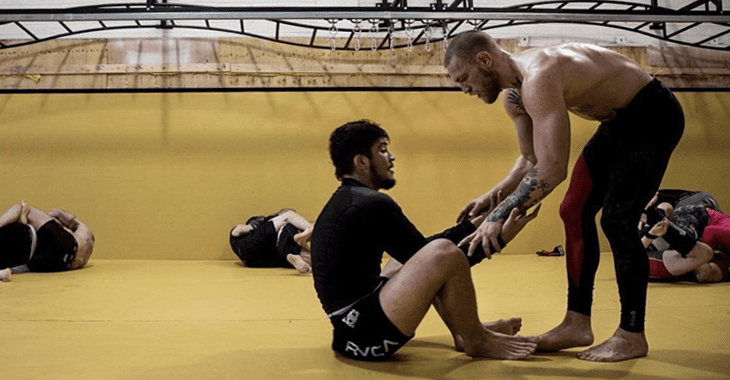 Just because Dillon Danis is about to head into mixed martial arts, doesn't mean he's leaving Brazilian jiu-jitsu behind.
And in the fourth event for Chael Sonnen's grappling promotion 'Submission Underground', Danis will be facing off with former UFC title contender Jake Shields in a grappling contest under EBI rules.
There's an interesting subplot too. Danis and Shields were in the corners of Conor McGregor and Nate Diaz respectively during their epic contest at UFC 202. Both men were involved in the now infamous bottle-throwing incident, and as such there is already something of a rivalry.
It's the second bit of Danis news that's emerged recently. The jiu-jitsu prodigy recently announced his signing with Bellator MMA, and will make his mixed martial arts debut with the promotion later this year.
"I have a bigger following and bigger name than probably everybody on the roster," Danis said, speaking on MMAFighting's MMA Hour. "At the end of the day I wasn't really surprised about it. It was a great move for them. You can put any of those bums against me and they'll get a name. … at this time it was just right to sign with Bellator. Everything was right, the money was right and they needed a star."
"I want to fight, so it was just the right thing to do. And I honestly felt like — I know I do talk a lot of shit, and I do say a lot of things how I feel and I'm always honest and sometimes when I'm saying that stuff and I don't sign with anybody people say 'he's all talk'."
With his contest against Shields, Danis will have an opportunity to test and show his grappling abilities against one of the most well known grapplers in MMA, and should he win that contest, it'll only boost the interest in the young stars debut.
Submission Underground 4 takes place in Portland, Oregon on May 14, 2017.
—
Comments
comments