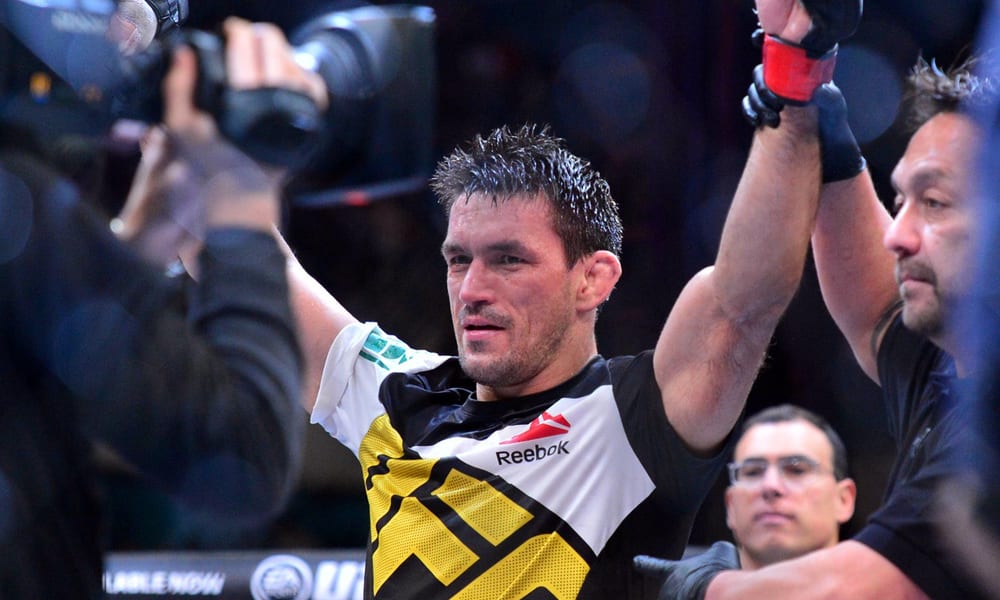 Demian Maia is ready for his title shot.
The 38 year old has been on an absolute tear of late, and is currently on a six fight win streak, with each one becoming increasingly impressive; most recently with a victory over Carlos Condit in under two minutes.
Because of those performances, Maia now finds himself in the upper echelon at 170-pounds, something that is starting to produce opportunities.
With a returning Nick Diaz and Georges St-Pierre on the horizon, there is a sudden influx of big money fights to be had at welterweight, and after Maia's dominance, observers are quick to link his name with theirs. But for the Brazilian however, even after fifteen years in the sport, it's still all about the title.
"I'm always just focused on the belt," Maia said. I don't care, they asked me if they were to offer a lot of money to fight GSP [would I go for that], but I don't care about the money. I want to fight for a title.
"I believe that I have a mission bring Jiu Jitsu to a bigger audience. That's my mission because Jiu Jitsu really changes people's lives and I want to bring more and more people. So, I'm not in this sport for the money.
"When I started as a kid there was no money involved. We start martial arts because we loved it and we didn't care about the money. We're professional and we need to be that, but my main reason is not the money. My main reason is to get the belt and that is what I want to do."
Even with his mind so focused on the title shot, Maia's also prepared that it might not come with the best of circumstances. Injuries in MMA are a frequent factor, and Maia knows that there's always a chance he'll get a panicked phone call one night asking him to head to New York — something he would jump at the chance to do.
"For sure I would step in," Maia said. "Sometimes you have to take a chance and you might not get this chance again. If Wonderboy gets [an] injury or something like that I would be ready for sure."
Watch the Entire Q & A here:
Comments
comments