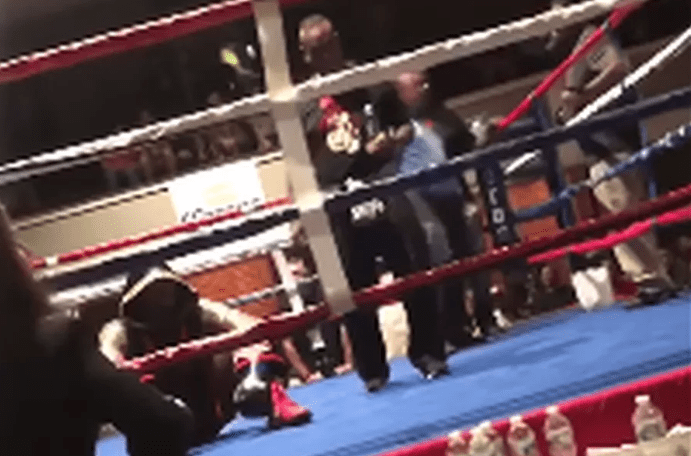 Professionally fighting — in whatever form — should never be underestimated.
The nerves, the anticipation, the actual combat itself, all add up to be an exceptionally stressful situation. It's almost surprising, then, that what happened in Durham, North Carolina last Thursday doesn't happen more often.
As 26-year old Hasim Rahman Jr. (son of the former heavyweight world champion) was prepared to face off with a debuting Joseph Coats in a four round bout at the Durham Armory, Coats suddenly had a change of heart.
After originally refusing to leave his dressing room (as reported by ESPN), Coats suddenly left the ring and announced he would not be fighting. The in-ring announcer labeled Rahman Jr. the winner, and that was the end of that.
Coats, who is trained by Don Turner — Evander Holyfield's former coach — now faces a ban from the North Carolina commission.
Comments
comments