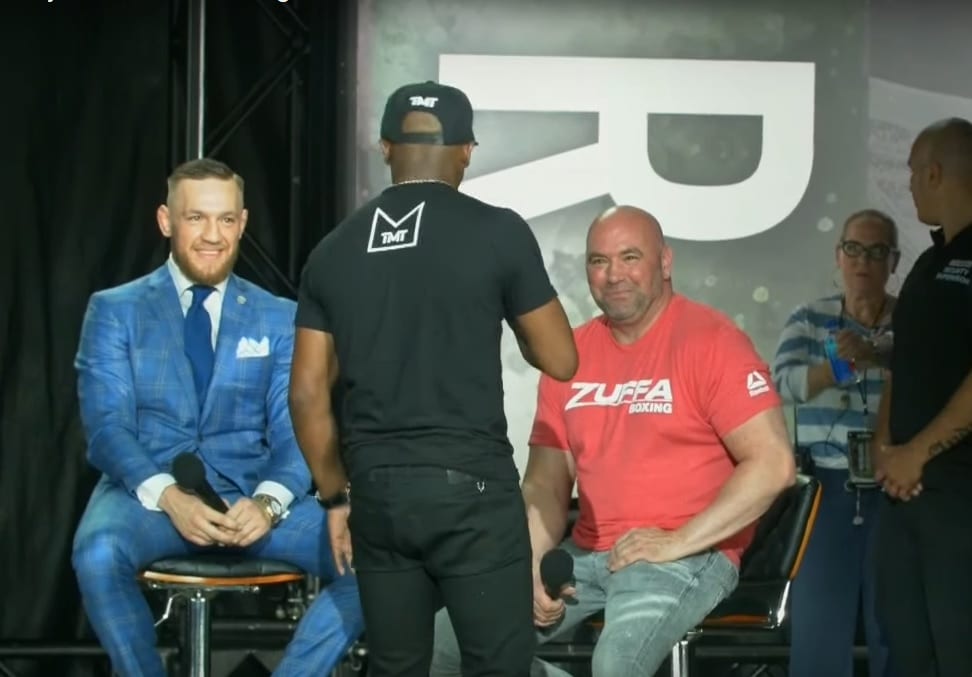 Dana White has committed to a new era of his promotional career, setting his sights on a move into boxing.
And while earlier this year, he had stated he wasn't entirely sure how to run his new enterprise, it seems the UFC president has started to get a handle on what his next steps will be. Speaking at a media lunch in Las Vegas, White revealed that he had already been in discussion with members of the boxing community, and that talks would begin in earnest next year.
"I just talked to Ari [Emanuel] before I walked in here," White said, speaking to reporters (via MMAJunkie).  "And he's talking to me about a ten year plan. At the beginning of this year [2018], everybody who's anybody in the boxing business is coming out here to meet with me. Beginning of this year. Except for De La Cuckoo and Bob Arum.
"So I'm going to sit down with everybody, talk, and see what everybody's got going on and what everybody's thinking and then I'm going to start goofing around over there a little bit. I'm not going anywhere."
"Right now, I have two different plans," White said. "I have a plan A and a plan B, and I'm not sure which one I wanna go with. But I'm going to sit down and I'm going to talk to everybody in the industry — they all want to come out here, they all wanna talk. Fighters want to talk, so many people. So I'm going to take a month and focus on this thing.
"Can I do it? I don't know. Will it work? I dunno. But I think I have a pretty good idea of how to make it work, and I'll give it a shot."
And while White hasn't much love for some of his boxing counterparts, nor much interest in emulating the current boxing model, he definitely has an interest in boxing heavyweight champion and British star Anthony Joshua, believing him to be the most marketable star in the sport at present.
"I think that that's the guy," White said. "I mean Joshua's the guy. He's a good looking — looks like a heavyweight, fights like a fucking guy you wanna watch on TV. I would love to do something with those guys. In my opinion, right now, he's the most marketable guy in boxing. He's the man. And he's the heavyweight champion on the world. Definitely."
Comments
comments