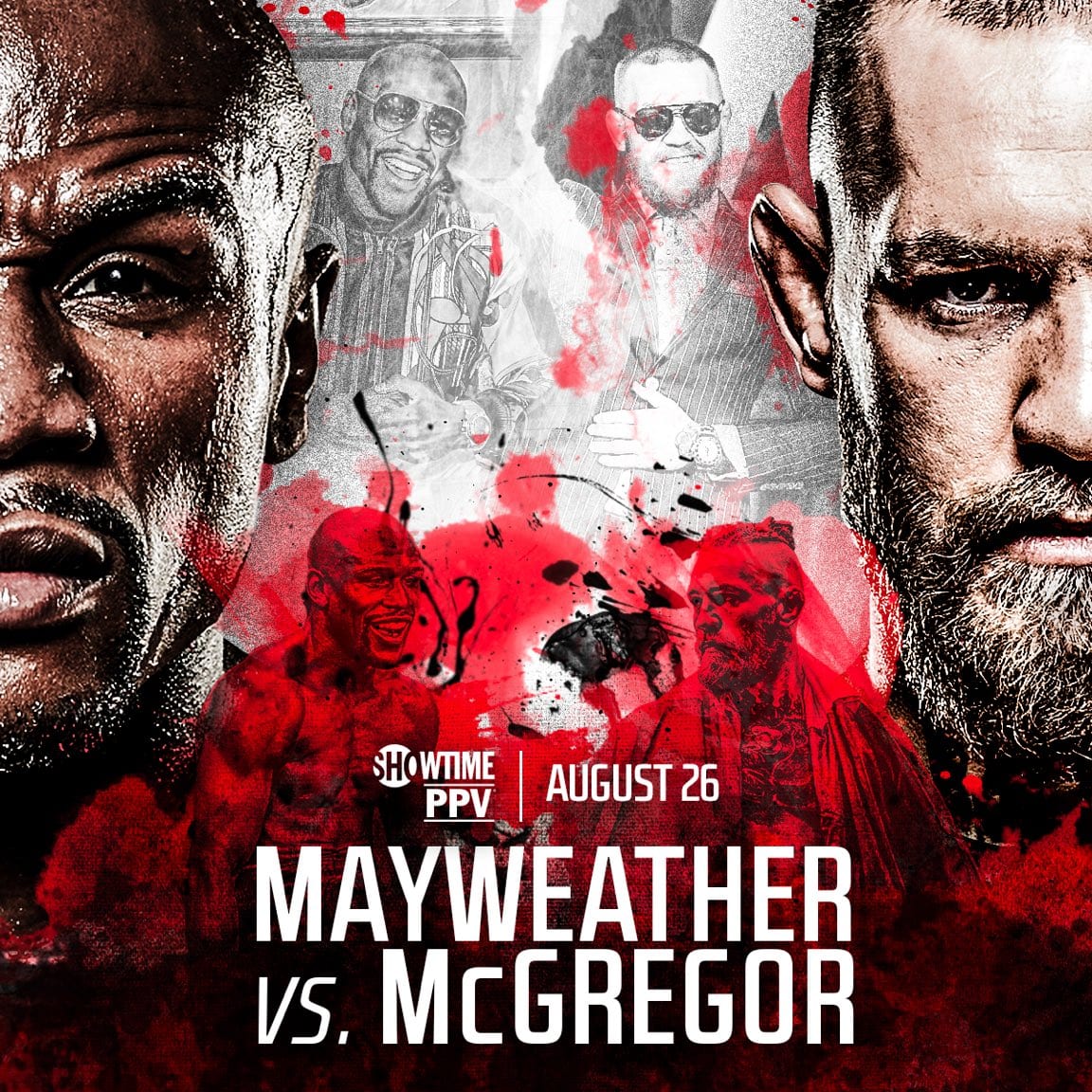 What was once considered a pipe dream is now reality. After it was announced late on Wednesday that Conor McGregor and Floyd Mayweather are to meet in a boxing match in Las Vegas on Aug. 26th. 
With a deal of this magnitude, and particular one which breaks new ground in the combat sports landscape such as this, numerous elements of the deal were to be ironed out. We already know that the fight will take place at 154-pounds and with 10-oz gloves. 152-pounds and below, where Floyd has spent a great deal of his career, would likely mandate the use of 8-oz gloves. The UFC's gloves weigh 4-oz.
But that's the contents of the arrangement for what happens inside the ring. There is a whole other set of negotiations for what happens outside the ring. Who will broadcast the event, who will promote it and what will the drug-testing requirements be? UFC president Dana White, Stephen Espinoza of Showtime and Leonard Ellerbe of Mayweather Promotions elaborated on this and more in a media conference call yesterday evening.
"Showtime is the exclusive distributor of Floyd Mayweather's fights but they were kind enough to open the gate and let us do some stuff too," said White of the content the UFC intends to produce in the lead-in to the fight. "We're going to do UFC Embedded like we do for our fights, and a couple of other things. But at the end of the day, Showtime is running the show.
"I'm going to promote it through all of my inventory and everything that I'm doing but as far as producing TV shows and all that stuff, Showtime is exclusive but they've been kind and opened the window and let us do some things as well."
As for the drug-testing program ahead of the fight, Dana White was impressed by Mayweather's willingness to accept any conditions.
"I've so much respect for Floyd Mayweather. Let me tell you, in the negotiations when we were talking about it. Conor is right now in the USADA program and is being drug tested right now. [Mayweather] didn't even flinch about drug testing, so much respect to Floyd on that.
One of the oft-uttered queries about the fight is what would happen if McGregor was to uncork some MMA techniques during the boxing bout. Dana White was quick to refute any possibility of this.
"That will not happen," White stated. "That is absolutely in the contract, number one. Number two, this is a boxing match under the Nevada State Athletic Commission under the rules of boxing. When you talk about a guy of Floyd Mayweather's level and value in the sport, the lawsuit if that ever happened — Conor likes money and Conor would depart with a lot of money if that ever happened. That will not happen.
Stephen Espinoza of Showtime also provided an update as to what the broadcast will look like.
"We are controlling production but this is very much a collaboration.  Obviously Mauro (Ranallo) is out go-to guy and has a history in both boxing and MMA but we're going to sit down with Dana and his colleagues and put together a team that makes the most sense for the event.
"We're going to talk about it and figure it out," added White. "At the end of the day, Showtime put up a lot of money to get Floyd Mayweather over there and to promote his fights. Whatever they want to do, they've been very, very fair in letting us do things that they absolutely did not have to let us do. I'm cool with anything."
Comments
comments