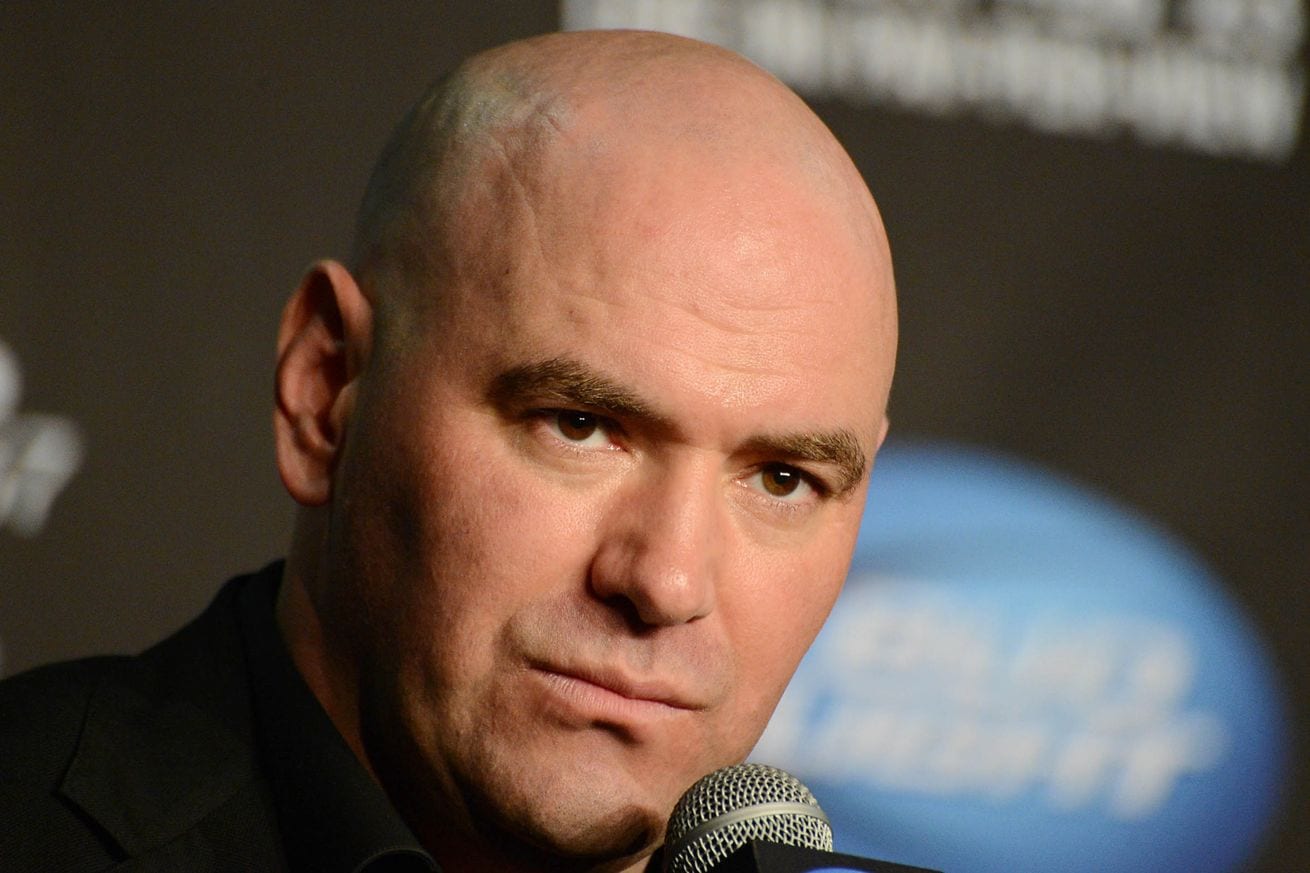 When Dana White wore a ZUFFA boxing shirt in the lead up to McGregor vs. Mayweather, it raised a few eyebrows and brought with it a few questions.
As the leader of the biggest promotion in mixed martial arts, White's apparel apparently opened the door to a world where the UFC get involved sports outside of their usual MMA. Namely, White's first combat sporting love of boxing.
Now, White seems to be coming increasingly comfortable with the idea, and has now started publicly stating that it's a concept he's working on, and something we could well see come to fruition.
"I just know how good we are at what we do, and I know we're better than pretty much everybody else out there," White said, speaking on the Jim Rome podcast. "I think that the guys who are involved in boxing, the fighters, would enjoy being under this umbrella and fighting for us, and yeah, I do think would could do it better than everybody else does. So what the hell, why not give it a shot?
"We're the best.We're the best at what we do. We think about the future. If you look at this facility that we're in now [the UFC Performance Institute], a state-of-the-art facility with every piece of equipment you can think about as far as recovery, getting stronger," White continued. "We have a restaurant here that they eat at everyday for free, costs nothing for the fighters to come here and do all this stuff. Plus, we have a physical therapy centre where all the fighters can come in and get physical therapy for free.
"On top of, I think we do our events better than they do, our production is better than the production that's out there. I think everything in this business that you could possibly do, we do better, and we have health insurance for our fighters."
Of course, any move by White to get into boxing could bring with it a whole host of new dynamics. While White may have gotten on with team Mayweather and Al Haymon (for the most part), there are plenty of names in the world of pugilism that he's clashed with repeatedly. Famously, White went on multiple verbal tirades against Oscar De La Hoya in the lead up to McGregor's boxing bout earlier this year, as well as offering a few verbal barbs to his old foe Bob Arum.
And, asked about Arum's recent suggestion that White's move into boxing was an act of desperation to save the UFC's flagging business, White didn't take long to answer back.
"Fuck him. Fuck that guy," White said. "This is the same guy who said the same sh*t 15 years ago about me and the Fertittas. He said, 'They're losing oodles and oodles of money.' I don't even know what the fuck 'oodles and oodles' means, but we're losing oodles and oodles of money and this business was a joke, it was going to go under, nobody will ever be into a sport like this. And here we are today. I mean, this guy is such a jerk off. Literally the biggest piece of sh*t in all of sports, Bob Arum, ladies and gentlemen."
Comments
comments