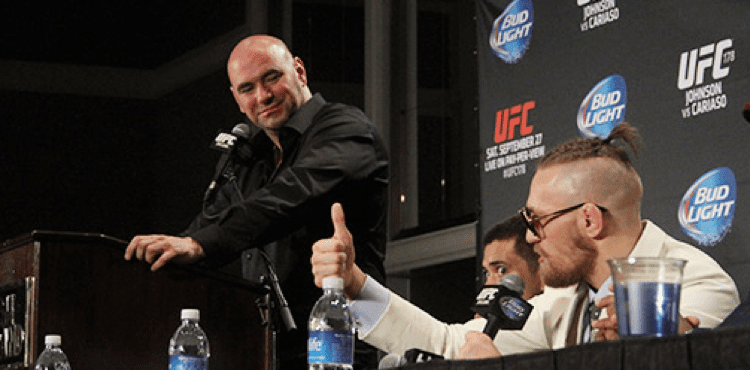 UFC president Dana White has just given the biggest public indication that the UFC are open to Conor McGregor boxing with Floyd Mayweather.
"[McGregor] obviously has a lot of opportunities right now," White said, speaking with TMZ. "Tony Ferguson is out there, the Floyd Mayweather thing is out there, we'll see how this thing plays out.
"It doesn't make a lot of sense for my business, but I would never keep Conor from making that kind of money," White said.
Until now, the public rhetoric from UFC brass has been that the superfight between McGregor and Mayweather was unlikely to ever happen, and White has even referenced the Irish superstar's contract with the UFC as a potential roadblock.
Now though, with negotiations reportedly going well, it appears the tone has changed, and should McGregor get the bout agreed to then it seems that the UFC will not stand in his way.
—
Comments
comments