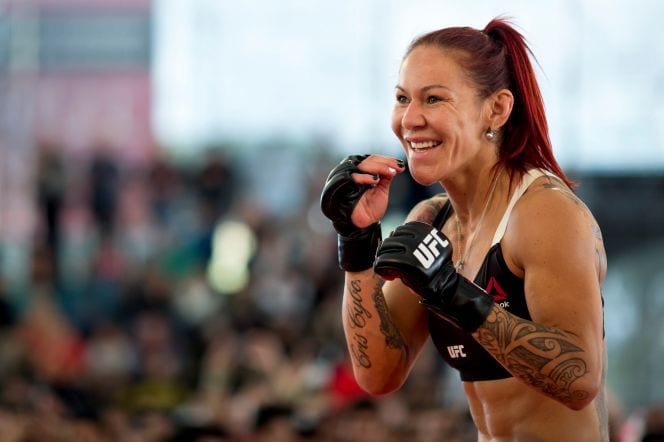 The Ronda Rousey and Cris Cyborg rivalry has been one of MMA's biggest will they-won't they stories.
Due to Rousey dominating the bantamweight division as champion, and Cyborg's insistence that she is unable to shirk enough weight to make 135-pounds, the superfight has, as yet, remained unmade.
Not that there's a lack of Cyborg trying.
"Ronda doesn't say anything," Cyborg said on Fox Sport 1's 'Speak For Yourself'. "She doesn't even say my name. She used Dana White and her mother to talk to me, because she knows if she says my name, she'll have to fight me. She knows this."
Rousey has infamously been out of the spotlight since her loss to Holly Holm in November of last year. Prior to that, a fight between Rousey and Cyborg was frequently cited as the biggest fight the UFC could put together.
"I watched her do shadow box and the shadow won," Cyborg said. "Maybe that means when Mike Tyson lose his fight by KO, he [was] never the same. Maybe it means that Ronda lost her last fight and she's never the same. But not because she KO's people, she never did this."
"My last fight, I broke the nose of the girl in three places," she said. "And for sure, if I fight her, [Rousey would] have to do surgery on her face after. I'm not kidding."
Despite Cyborg's recent UFC appearances, there has been much controversy about the amount of weight she's required to cut in the lead up to each fight. As for Rousey, a title fight against Amanda Nunes appears to be the most likely for her return, meaning that despite the interest, a Rousey-Cyborg event still seems a long way away.
Comments
comments