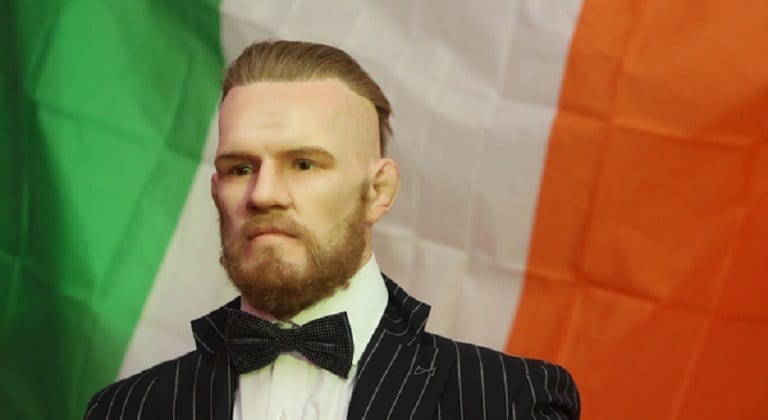 As Conor McGregor prepares himself to face Floyd Mayweather in a little over a week in Las Vegas, a representation of Ireland's favourite fighting son has been unveiled in his home city. 
The National Wax Museum in Dublin has revealed their tribute to McGregor (which you can see above), adding the first ever UFC double champion to their illustrious list of inanimate celebrities housed inside the museum.
As the museum explained, "a new and innovative artistic and technical process that involved 3D scanning in the conjunction with wax sculpting was used to create an uncannily lifelike wax character."
Tony McGregor, Conor's father, was on hand to unveil the waxwork in Dublin on Wednesday.
Is this a spitting image, or more a case of 'who the f*ck is that guy?' Sound off in the comments.
Comments
comments