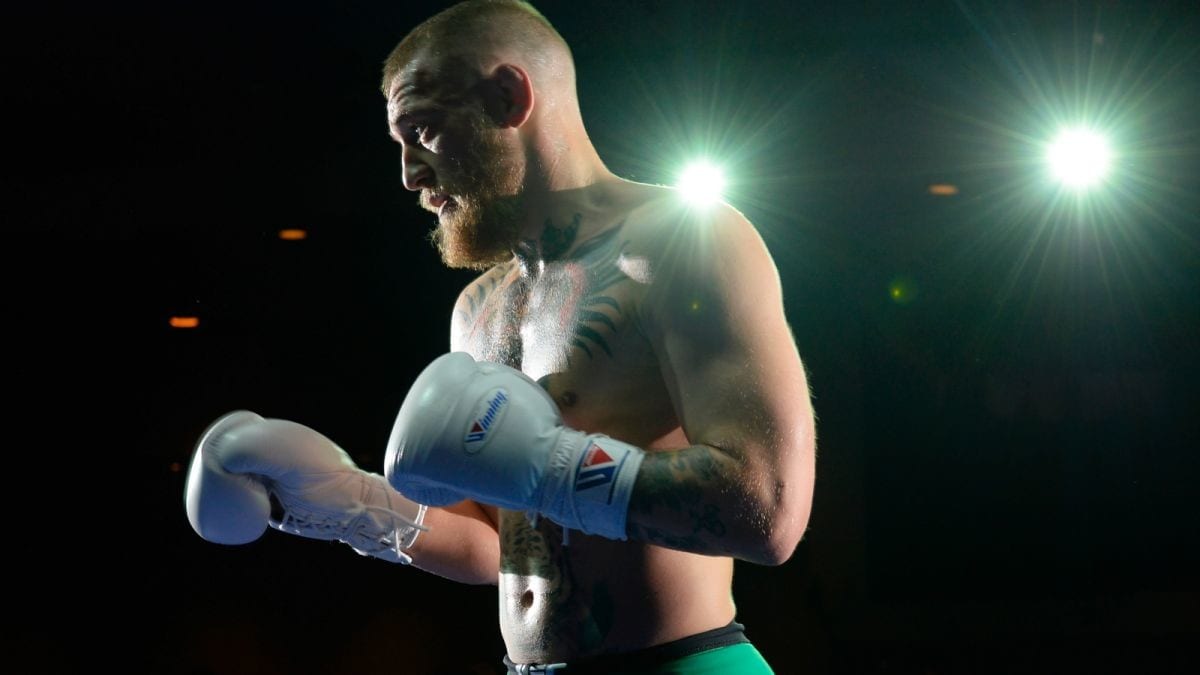 When Floyd Mayweather took to social media earlier this week to claim he wanted to fight Conor McGregor in 8-ounce gloves, fans either raised their eyebrows or rolled their eyes.
The boxer had gone online to state that he was more than willing to meet McGregor on August 26 in smaller gloves — something that fans and pundits believed would give the Irishman an advantage.
"Don't believe what you hear in the media," Floyd wrote. "Don't believe what you hear on blog sites. If it's not coming directly from me, then it's not true. I'm telling McGregor, "Let's fight in 8 oz gloves". McGregor can fight in any brand he prefers or chooses. I'll be wearing 8 oz Grant gloves. Whatever advantage McGregor needs to feel more comfortable in the ring, I'm willing to accommodate. Let's give the boxing and MMA fans what they want to see."
Immediately, McGregor responded with his own post, calling out Mayweather's talk.
"Another handy 12 rounds today," McGregor said. "We are prepared to destroy Floyd. Pick whatever size gloves you want as well little man. I fight with 4oz. I don't give a fuck about the size of the glove. I am coming sprinting at you with bricks. Know that. Brittle hands."
In boxing, should a fight take place at a weight of 147-pounds or higher, the gloves must be above 8oz. Because of that, most pointed to Mayweather's initial post as merely hype building chatter. However, it appears as if there is actually an avenue to making the smaller gloves a reality.
According to a report by MMAFighting, Mayweather's team has actually approached the Nevada State Athletic Commission to look into the possibility of changing the rules for this fight.
Should the two parties want the change to be made, however, there are still a few steps to be taken.
"They would have to come before the commission and articulate why they should be permitted to have their fight using 8-ounce gloves," NAC executive director Bob Bennett said in the report. "The chairman (Anthony Marnell) and commissioners would make the determination with the health and safety of the fighters being the number-one priority."
 The issue of health and safety, should a petition be filed, could become an interesting affair. After all, the fight does contain a mixed martial artist, all of whom traditionally compete in 4oz gloves, regardless of weight.
Comments
comments