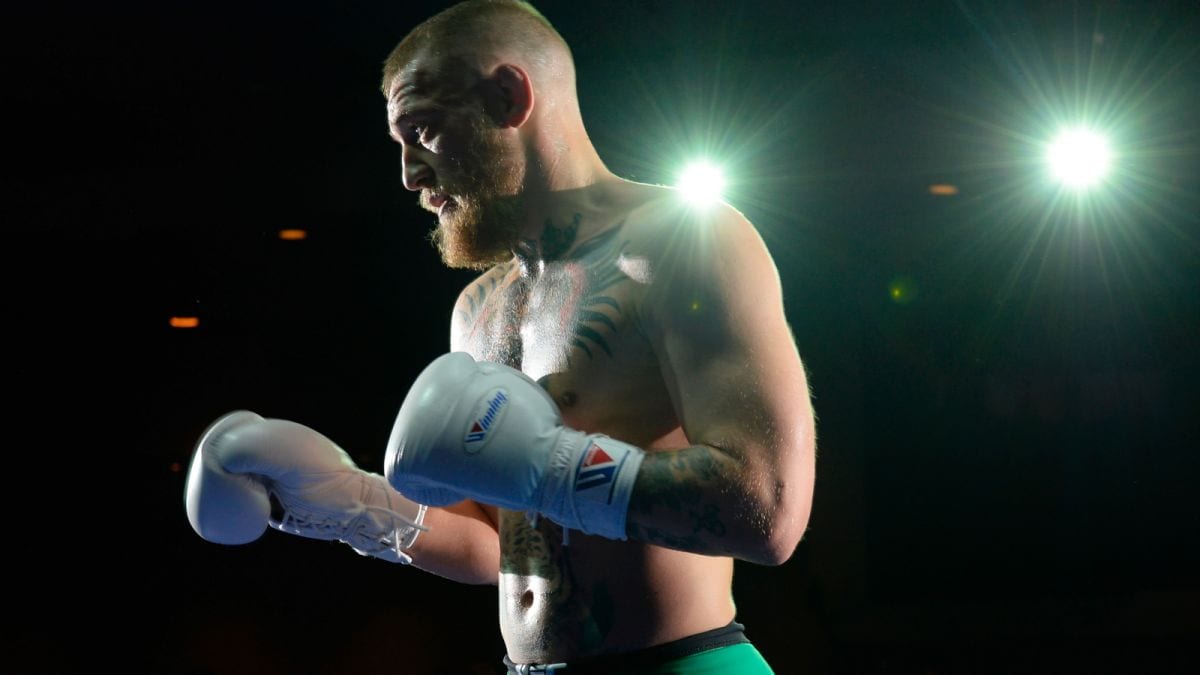 Before Conor McGregor vs. Floyd Mayweather, many have lamented the fate of boxing should the Irishman win on Saturday night.
According to some, the sport would be unable to last should a man with a professional record of 0-0 defeat one of the best to ever step into the ring. Ask McGregor himself, and you'll get a completely different answer.
In fact, a win for him in Las Vegas will make boxing's future better, not worse.
"It looks amazing with a new king," McGregor said in a media scrum following the press conference. "Boxing is around forever, and always will be. It's a beautiful discipline, beautiful sport, and will simply look amazing with a new king.
"He's currently the pound-for-pound right?" McGregor continued. "So [a win] makes me the pound-for-pound."
McGregor – Mayweather appears to already have cemented itself as the biggest contest in combat sports history. With records being smashed in nearly every aspect, it almost appears McGregor — who has made a career of moving from one challenge to another — might be at a loss for what to do should he win.
Not so, he says.
"Things always form," McGregor said. "Fighters come and rise and create hype and build. I have many options. I have a trilogy fight waiting also, which would be a big fight. But I have many fights. Anything attached to my name is a big contest."
First though, Saturday night, where the UFC champion aims to once again prove his doubters wrong.
"People don't know about true fighting," McGregor said. "That's my job to educate on August 26, and continue to educate, and spread my philosophies on how to prepare and how to compete."
Comments
comments