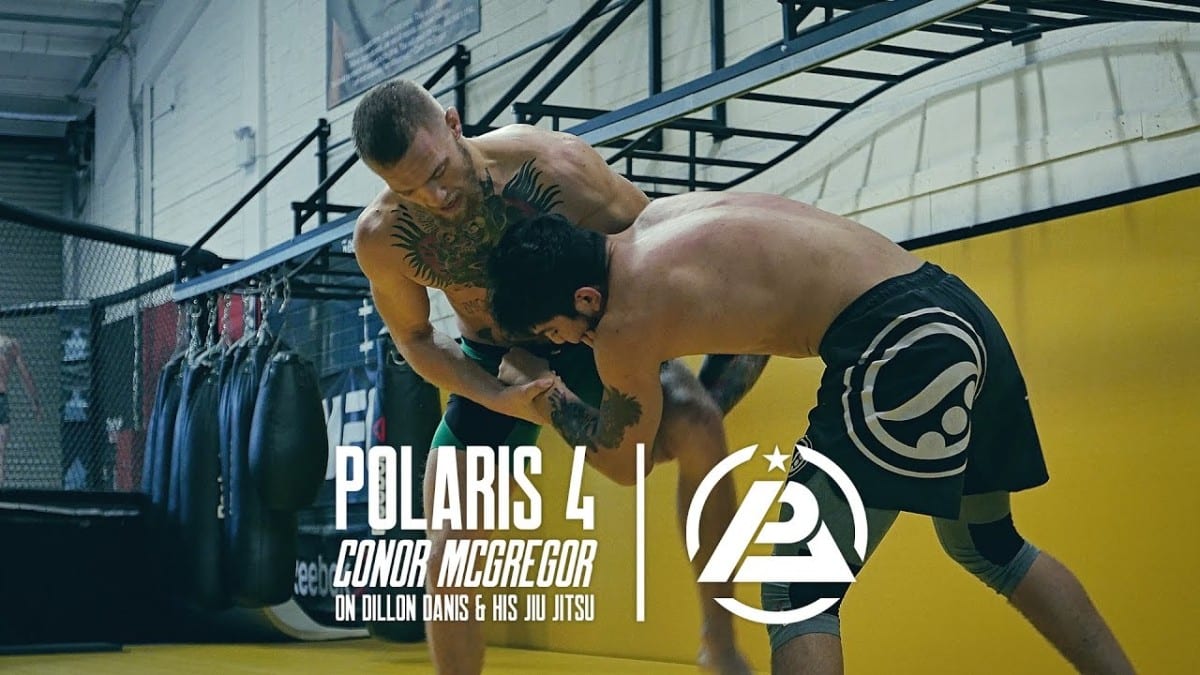 Since travelling to Ireland and training at SBG with Conor McGregor, Dillon Danis has been put on the MMA map in a way that many other jiu-jitsu players, especially ones as young as him, haven't.
Danis is currently training with the UFC featherweight champion ahead of his bout with Eddie Alvarez at UFC 205. And while it offers McGregor a phenomenal jiu-jitsu partner, it also provides Danis an opportunity to improve his skills in other areas, and access to a mentor who's well versed in success.
"This is a different part of the game also," McGregor said. "We've been in here, we've been fighting him, we haven't been slacking off on him, we've been putting him into uncomfortable situations as well.
"Fighters come from a grappling base and not many at all adjust to a full fight, to a free fight, and I think that's because of the preparations."
"You start adding blows into the equation, you start adding elbows, knees, all of a sudden everything changes in the game, so we've been putting him in this uncomfortable situations. He's only young, he's only 22, 23, but he's a big boy. The boy is an animal, and when the boy switches it on, he switches it on."
A BJJ blackbelt, there has been much speculation on Danis' future, particularly if and when he'll make the transition from jiu-jitsu to full mixed martial arts bouts. If he does decide to make the jump (and he's certainly shown an interest), he'll have himself a well-versed teacher.
"If he wants to do MMA, I'll more than happily guide him in that path," McGregor said. "I've helped many before him and I'll help many after him climb the ranks. School them on what it takes in this business. He's just enjoying himself right now and that's a dangerous fighter right there, a fighter that's enjoying himself. No stress, no worries. All he's gotta do is worry about his rest and his next training session."
Danis is scheduled to face Jackson Souza in a grappling match at Polaris 4 in October 29.
Comments
comments