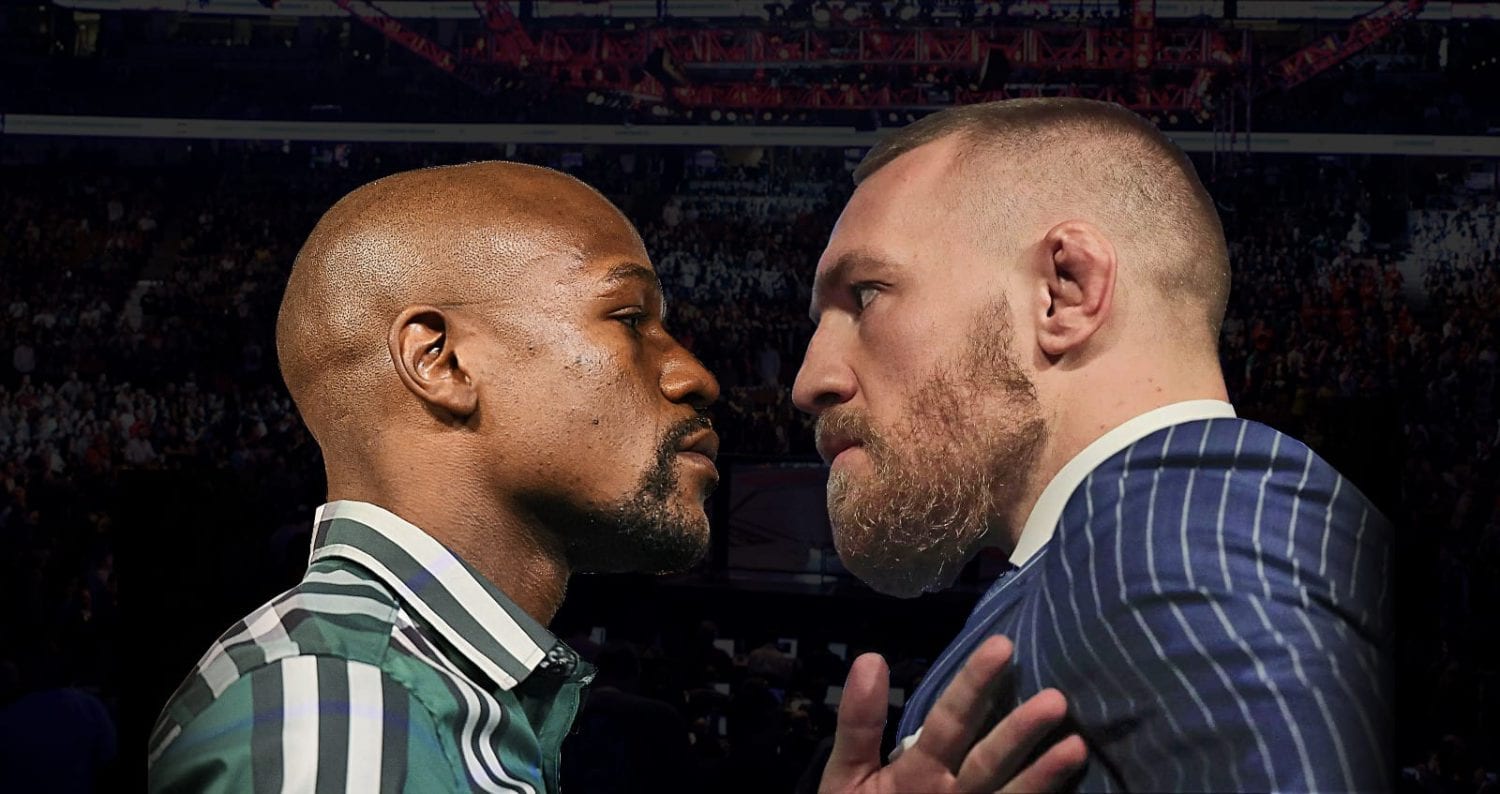 Over the past few days, Floyd Mayweather has been raising eyebrows with a number of posts on his social media that appear to show him considering a move into mixed martial arts.
It's as yet uncertain if they're all part of a publicity stunt and merely a way for the undefeated boxer to stay relevant and troll mixed martial arts fans, or if Mayweather is genuinely interested in trying out a new sport. While most signs point to the latter — not least Mayweather's comments last month that he would not be fighting in the UFC — the clips are enough to get fans talking.
They're also enough to get his old rival Conor McGregor's attention.
"I'd do as I'd please against him inside the Octagon," McGregor said, speaking with Adam Glyn. "If he does do it — I know he's flirting with it — I'd have respect for him. I think it would get his earned respect then if he was to step in. He's engaging, we're engaging, so we'll see. I'm currently in negotiations to face my next opponent and we have many options.
"There's the current interim lightweight champion, there's an undefeated Dagistani, there may be a big Russian event. There's obviously the Diaz trilogy, of course the Mayweather fight is there. We're just at the table at the moment. Times is good, life is good."
That being said, if it turns out that Mayweather's recent habit of being filmed stepping into a cage is merely for publicity (and the branding of gambling site Paddy Power on his MMA shorts appears to hint as such), then McGregor will remain unimpressed.
"If it is [for publicity], it will follow him for the rest of his days," McGregor said. "If it is, it will follow him for the rest of his days that he did not do it. I said I would do it, and I stepped up and I done it. His time now. His go now."
Comments
comments