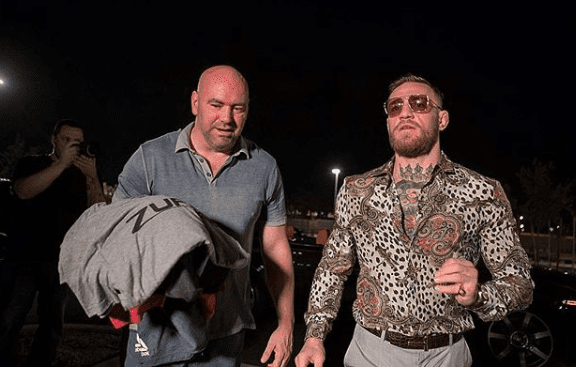 For a while, the talk surrounding Conor McGregor vs. Floyd Mayweather seemed to ignore the MMA vs. boxing nature of the contest. Instead, people focused on the event as if McGregor were somehow becoming a boxer outright.
However, as time has progressed and the build-up has increased, the aspect of the two sports colliding has become too big to ignore — even for McGregor.
"The UFC have been very accommodating to me," McGregor said, speaking with TheMacLife.com. "Originally I got my own gym, I had my own gym built not too far from here. We done the first couple of sessions, first spars there, and then came to this facility one night just to check it out, loved it, realised why be away when this is here. Essentially I am representing the UFC in here. I suppose in my mind originally it was: 'I'm competing in the UFC, but it's me against whoever the fuck is also in the UFC'.
"This one's a little bit different the way it's all set up. We've taken over this Performance Institute and it's been top notch. They've accommodated me for as long as we've been here, and the hours I train. All hours of the night, 2 o clock, 3 o clock in the morning."
It's easy to be grateful, he says. With the UFC PI being as state-of-the-art facility as you can get, McGregor realises the position (and surroundings) he's in makes him a lucky man.
"The set-up has been absolutely perfect," McGregor said. "I mean look at these fresh towels. There's a million of these fresh, brand new towels every time you come here. Usually you have to put your own towel in a bag. I don't even take that for granted.
"I'm grateful for every little touch," he continued. "And I celebrate every little touch. And you know what? With that mindset, and that approach, that's why I always get those little touches. Everything's been absolutely perfect. We're ready to go and put on the performance of a lifetime — of my lifetime, of my team's lifetime — and we're ready to go change the face of the fight game. Once again."
Comments
comments