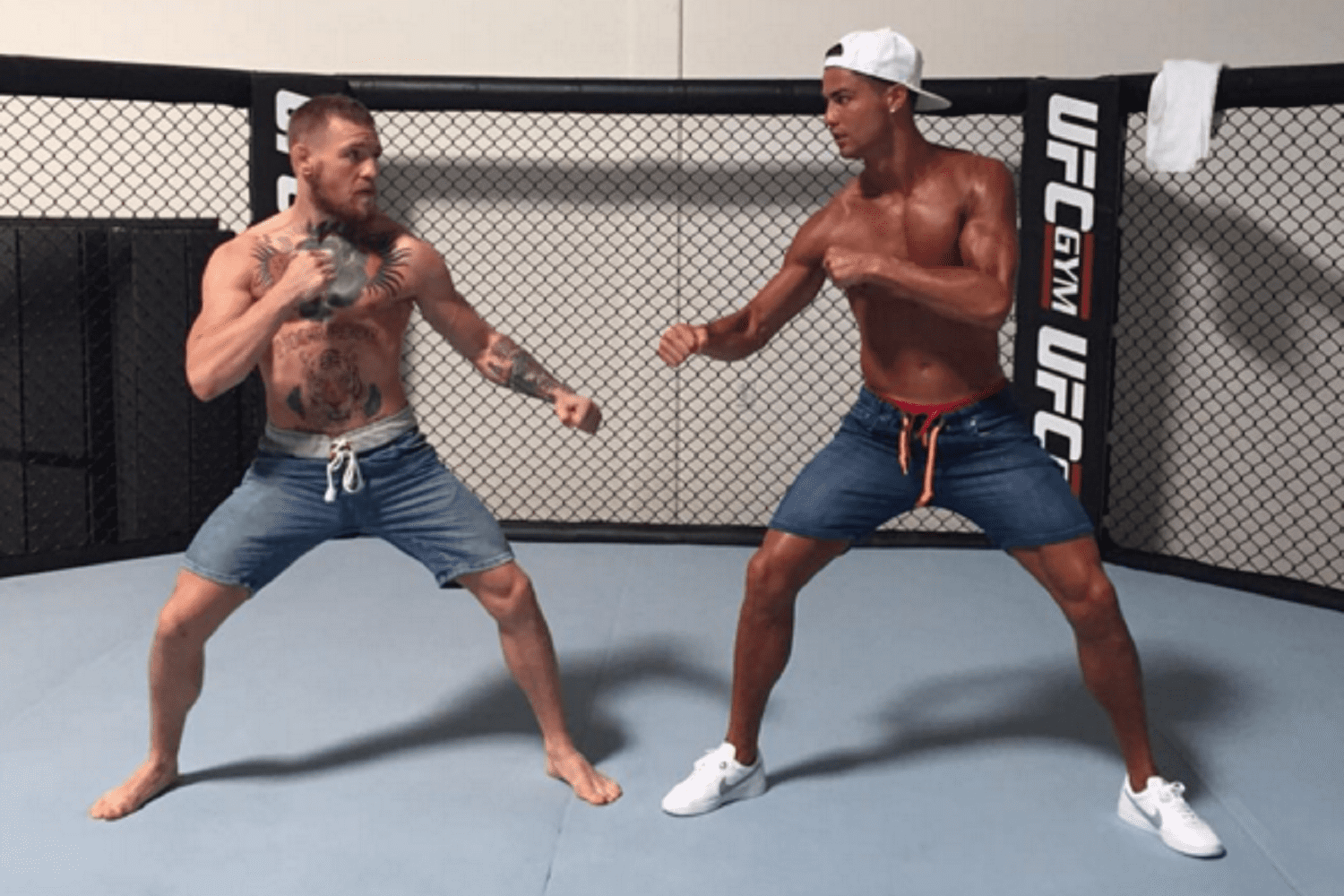 Cristiano Ronaldo is an example of an athlete at the absolute pinnacle of his powers but he says that he would much rather tune in to a UFC event than watch the sport he has dominated (alongside Lionel Messi) for more than a decade.
The Juventus star has long been known to be an avid fan of mixed martial arts, even paying a visit to Conor McGregor's camp in advance of his UFC 202 rematch with Nate Diaz. Since then, Ronaldo has kept a close eye on the Dubliner's career — and says that he would much rather, for example, watch McGregor's upcoming January fight with Dustin Poirier than sit in front of his television and watch 90 minutes of 'the beautiful game'.
"Playing football is my passion, but I prefer watching other sports on TV," Ronaldo said in an interview with boxing star Gennady Golovkin.
"Between watching a football match or a boxing or UFC fight, I choose boxing or UFC."
View this post on Instagram
Ronaldo, 35, is well-known for his incredibly studious approach to his career and his personal level of fitness. Despite his advancing years, his supreme goalscoring skills haven't yet blunted — a tribute to the outstanding shape the Portuguese stars keeps himself in.
His physique, in fact, rivals many of the top stars in combat sports and despite his fast-twitch muscles suggesting that he could have made a real go at a career in prizefighting, Ronaldo says that he doesn't have the heart for it.
"I don't think I could have been a boxer, it's tough. You have to be born for that, with that gift. When I was at Manchester United, a coach boxed with me. I think practising boxing is useful for football because it sharpens your senses and you learn to move.
"Boxing is a little more difficult because you are alone when you compete. You work in the gym, you have your team, but they then they don't play with you, they just train with you. In our case it's different, it's more fun because we train, we laugh, it's a different kind of sacrifice."
Comments
comments