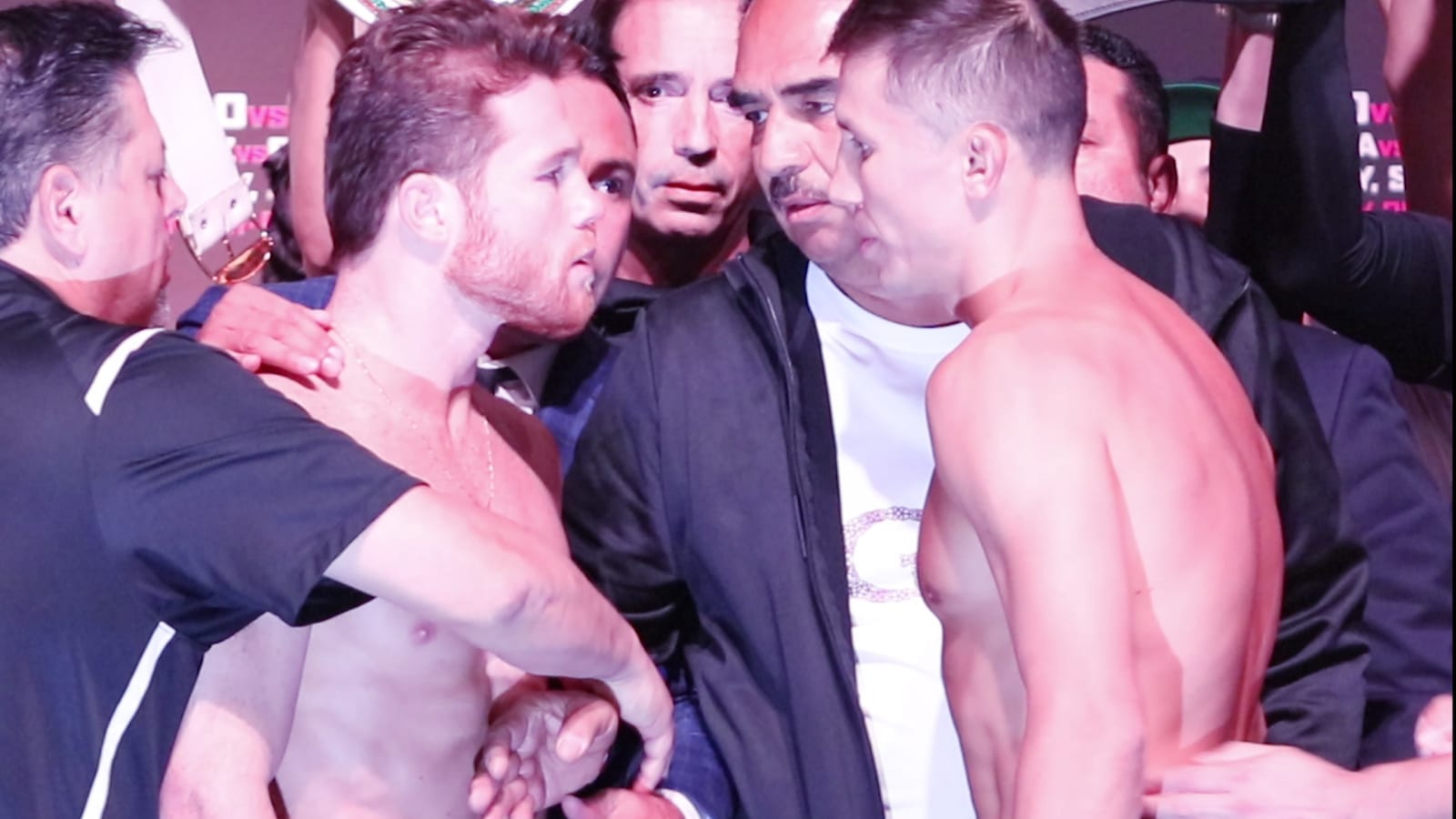 Tonight in Las Vegas, Saul 'Canelo' Alvarez and Gennady Golovkin met in a highly anticipated rematch from their first controversial meeting last year. And, while the initial meeting ended in a draw, their second contest had no such uncertainty.
This time, after all the hype, all the debate, and all the ill feeling: it was X who came out the winner.
In the first round, things were kept technical, with Canelo meeting Golovkin in the centre of the ring as the Kazakh established his famous jab. In the second, that technique started giving away to power, with Canelo pushing forward with heavier blows. In the third, that trend continued, with both men trading heavy shots. In round four, the momentum seemed to turn, with Golovkin landing more frequently as Canelo appeared to slow — only to fire back in round five and six.
By the half way point, the most significant difference from the first contest was Canelo's avoidance of Golovkin's forward pressure, not allowing himself to be pushed back to the ropes and instead marching forward himself.
In round nine, the weary pair began looking for the finish, both pushing the tempo and engaging in the pocket. From there, the fight descended in to just that: a fight. Both men threw punch after punch, with Golovkin gaining strength in the very late rounds, at one point appearing to have Canelo rocked, but the younger man refused to be cowed.
In the end, it was Canelo who earned the judges win, despite Golovkin's late surge. One judge scored it 114-114, while the remaining two had it 115-113.
Comments
comments