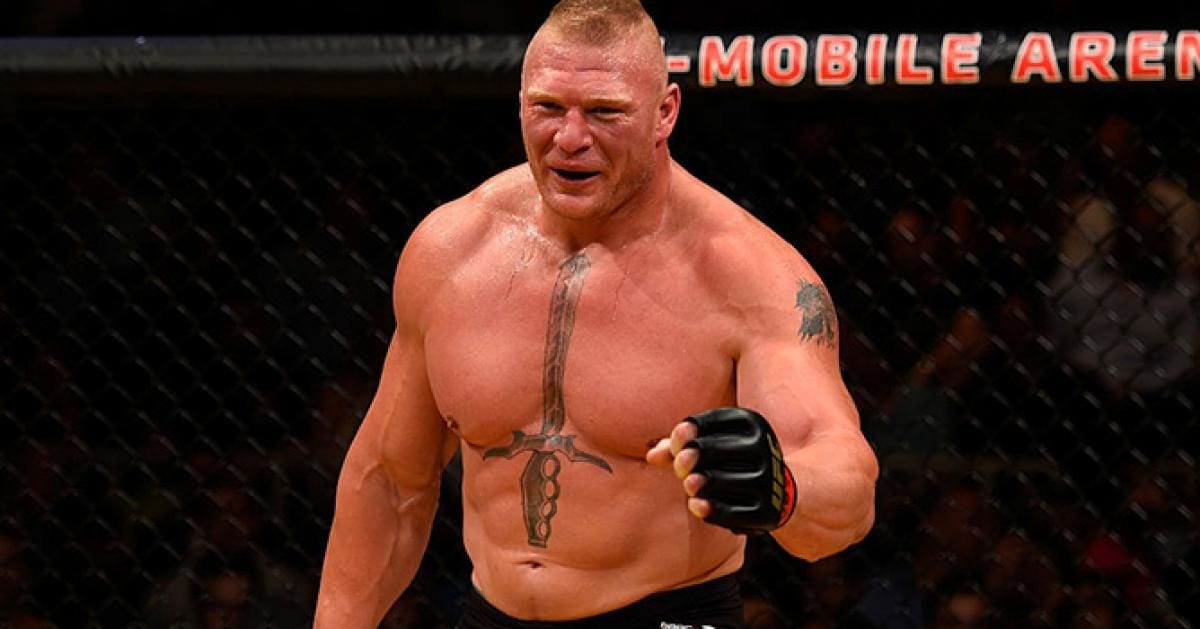 Brock Lesnar has re-signed with the professional wrestling company WWE, despite public comments by UFC president Dana White and multiple reports that Lesnar was looking for a comeback to fighting.
But, while on first glance the news might pour cold water on a potential Lesnar return, there are apparently options in the former UFC heavyweight champion's new deal to accept at least one fight under the UFC banner. MMAFighting.com first reported the news.
Last Friday, White revealed at a press conference he'd been in touch with Lesnar, and stated that he'd indeed fight again and could face the winner of Stipe Miocic vs. Daniel Cormier's superfight in July.
As always, the idea of Lesnar coming back for another fight raises issues. His last return at UFC 200 ended in controversy when it emerged he'd failed two drug tests for banned substances ahead of the contest with Mark Hunt. When given a suspension for that infraction, Lesnar, 40, retired from mixed martial arts and pulled himself from the USADA testing pool, which means he'll need to submit six months of clean tests to be eligible to compete again.
Lesnar's new deal with the WWE is said to be a short extension, and not a multi-deal agreement similar to his previous re-signings.
Comments
comments