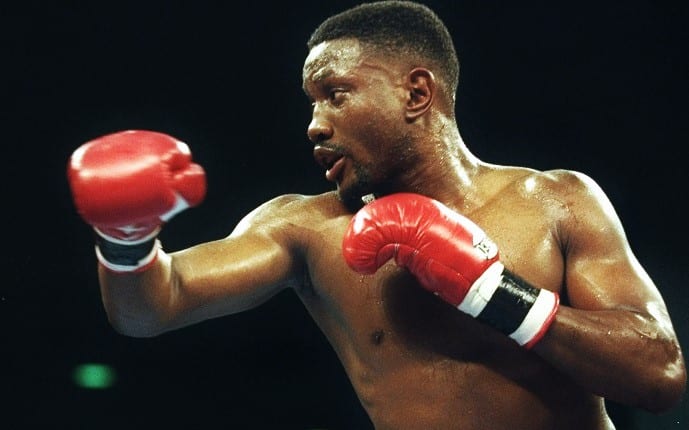 The combat sports world is in mourning today after the death was announced of Olympic gold medalist and four-weight world champion Pernell Whitaker, who passed away after he was struck by a car at an intersection in Virginia Beach on Sunday night. He was 55.
The fighter, who was known throughout his 46 fight career as 'Sweat Pea', died at the scene according to local reports. The incident occurred at 10.04pm local time and is currently being investigated by Virginia Beach Police Department and it is understood that the identity of the driver is known to police.
Tributes to the fighter, considered by many to be among the finest of his generation, have been flooding in since news of his death was first reported.
The best lightweight I ever saw passed away today. Yes, that includes Roberto Duran, Floyd Mayweather, Ike Williams, and anyone else you want to mention. RIP Pernell Whitaker.

— Max Kellerman (@maxkellerman) July 15, 2019
RIP Pernell Whitaker. Sweet Pea was the best.

— Josh Gross (@yay_yee) July 15, 2019
Sad news !! RIP pernell Whitaker!! One of the greatest defensive boxers ever !!

— JIMI MANUWA (@POSTERBOYJM) July 15, 2019
Before there was Floyd Mayweather

There was Sweet Pea

R.I.P Pernell Whitaker pic.twitter.com/FRGDPNMyun

— Undefeated Podcast (@podundefeated) July 15, 2019
EXTREMELY sad news: The legenday boxer Pernell Whitaker, a 1984 U.S. Olympian and a member of the @BoxingHall, died in a traffic accident late Sunday in Virginia Beach, according to police. He was one of the best to ever do it. https://t.co/L9piyrEIxl

— Kevin Iole (@KevinI) July 15, 2019
Whitaker's professional career lasted between 1984 and 2001, during which time he captured world titles lightweight, light welterweight, welterweight, and light middleweight. He was ranked between 1993 and 1997 as the world's best pound-for-pound boxer by The Ring magazine and is acclaimed as one of the greatest defensive fighters in history.
–
Comments
comments