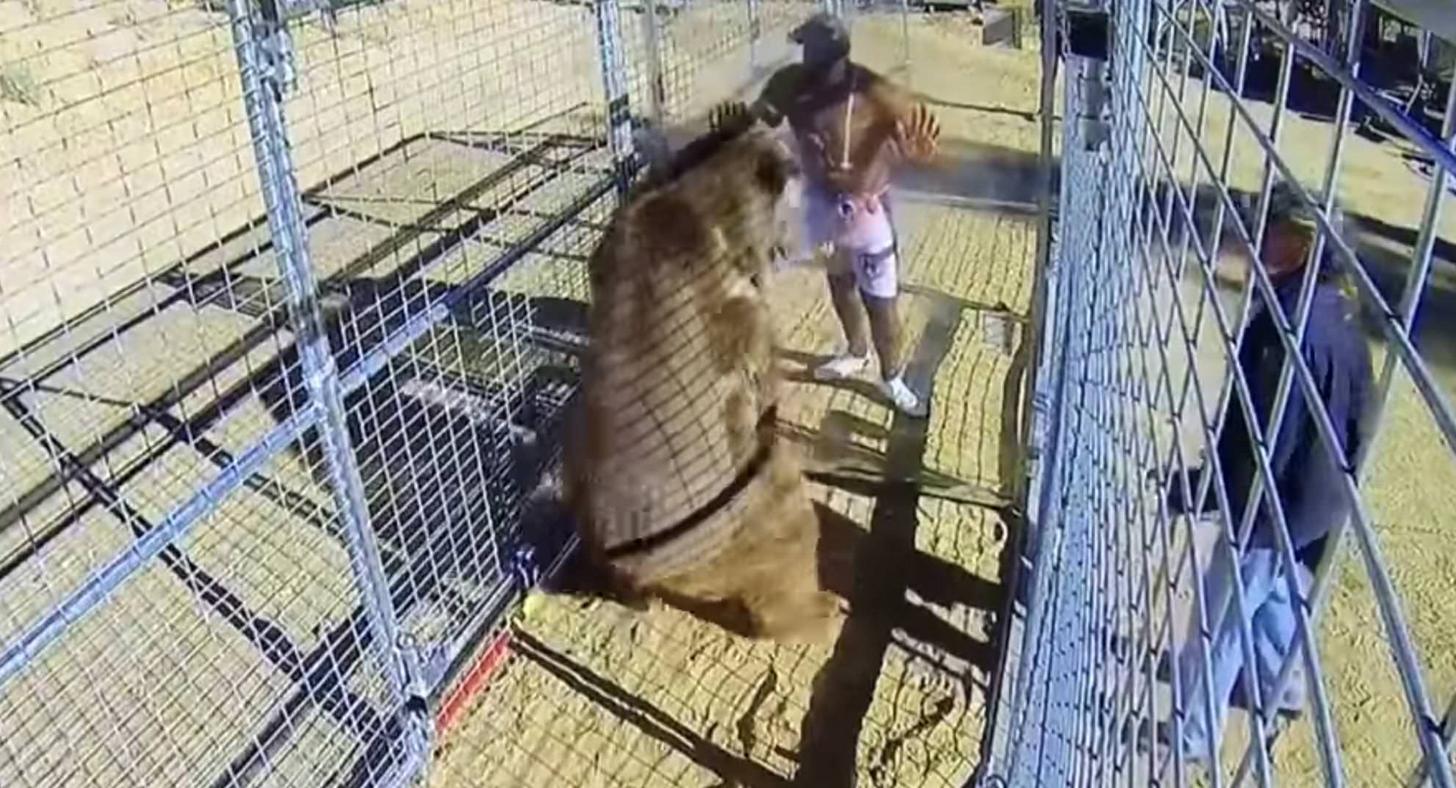 Remember when reports emerged that Bob Sapp would be 'fighting' a bear on New Year's Eve in Japan? Yeah, so it turns out that actually kind of happened. 
With Sapp riding a fourteen fight losing streak in mixed martial arts going into the contest, it's safe to say few gave him much of a chance in the affair. While in his early days as a fighter, Sapp was nothing less than a powerhouse who could manhandle anyone (the original Khabib, if you will), against the bear he faced a younger, stronger, — and yes — hungrier fighter.
Now, it has to be acknowledged this wasn't your traditional blow-for-blow fight. For the bear's safety, the two would instead engage in a sumo-esque shoving match. Separated by perspex, the duo would shove at the glass until one deemed it too challenging (or weird) to continue.
In the end, Sapp couldn't snap his current losing streak, and after giving up too much ground early on, retired from the bout.
—
Comments
comments