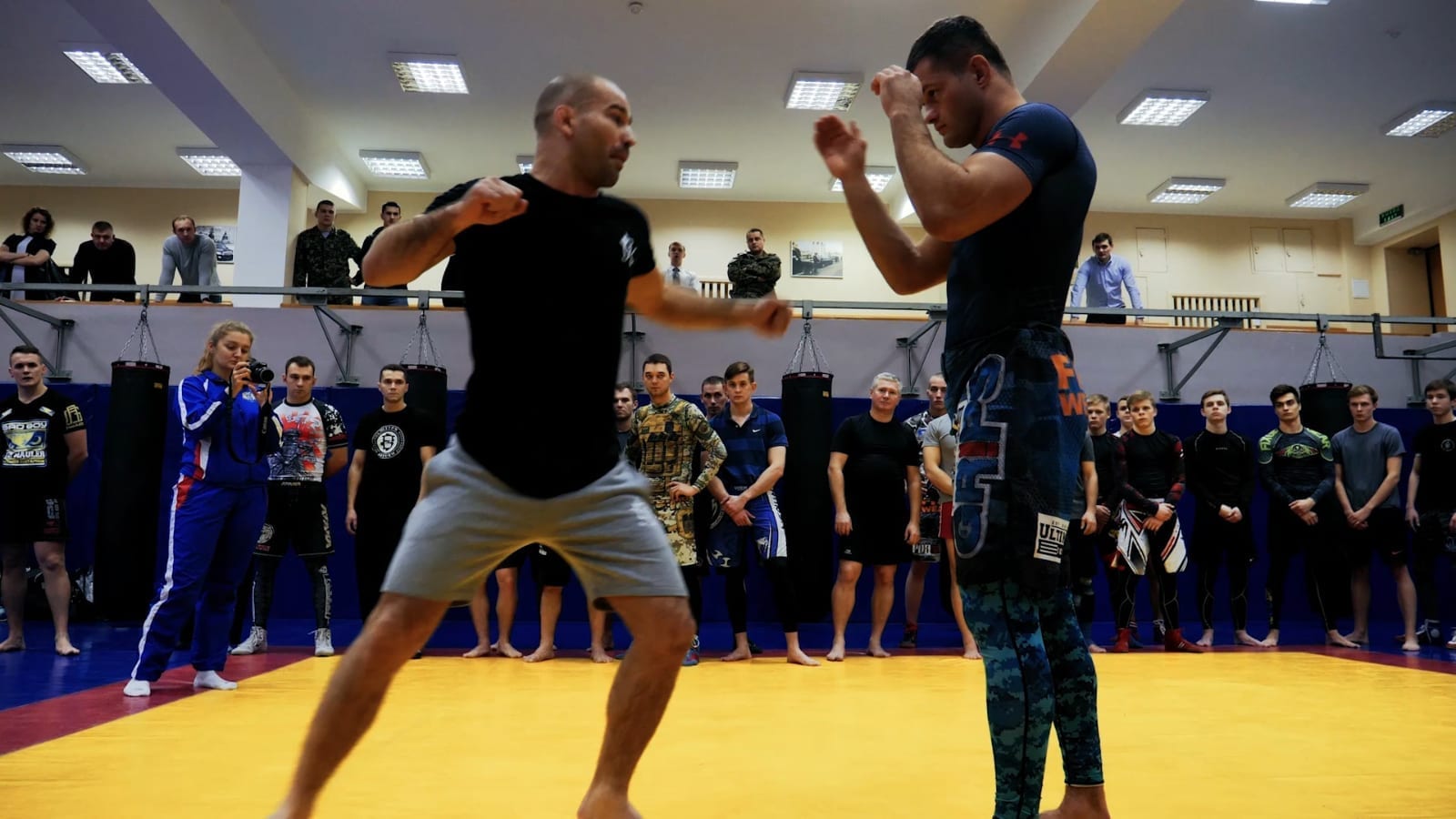 Being invited to the Kremlin is undoubtedly a real honour. To be invited as a Russian with the purpose of training the FSO, the country's federal protection service who often protect Vladimir Putin, is another experience completely. Enter Artem Lobov, who was recently brought to Russia to do just that.
The SBG star recently visited Moscow to host a seminar for FSO agents, while taking in the sights of one of the most beautiful cities in his home country.
"I was absolutely honored to be invited to the Kremlin," Lobov said, speaking with RT after his visit. "It has been a dream of mine ever since I was a kid. And of course I never even dreamt to be invited to train special forces. So I was very excited, and I enjoyed every second of it."
In a video following the fighter around the city, Lobov shares a number of traditions and facts about the Russian capitol, before acknowledging the magnitude of grandeur about the place.
"We've just been in the big Kremlin castle here," Lobov says. "There's actually many different castles here, but this is one of the important ones. It's just filled with luxury, I've never seen anything like this in my life. So much history, and I'm just so honoured to be here. It's just fascinating stuff, I've never seen anything like this in my life. I recommend [to] everyone [to] visit this beautiful place and see it for themselves.
As for the training session itself, Lobov was quick to acknowledge the skill of the agents involved — even going as far to say they could do well in legitimate competition.
"The guys were very well trained, they weren't just a regular type of guys," he said. "They were trained professionals. I always enjoy it a lot more when I get to train people that understand what fighting is. The main thing in fighting is not just skills. Skills can be learned. It's the heart. And these guys are ready to give their life for their country. So they would be great fighters, no doubt in my mind."
Comments
comments