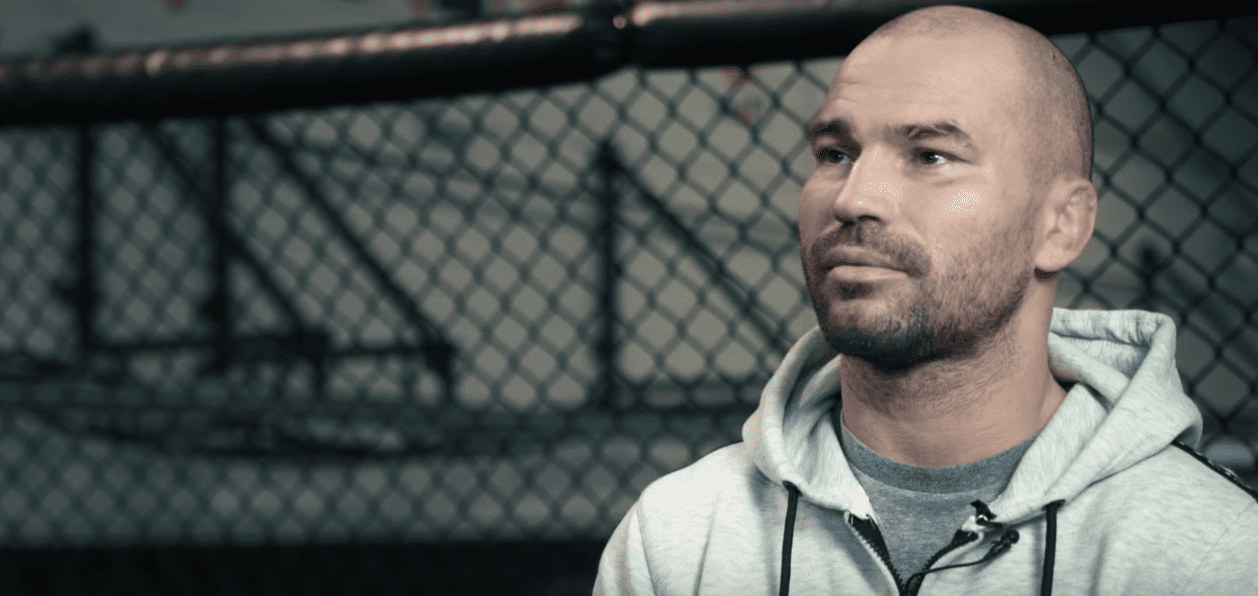 Yesterday at the press conference between Artem Lobov and Paulie Malignaggi, things got heated on more than one occasion.
First of all, the pair attempted to scuffle almost as soon as Malignaggi began speaking at the dais, with Malignaggi swinging his microphone at Lobov's head before security managed to separate them. Then, as the two engaged in their staredown, Lobov pointed a finger into Malignaggi's face, who then spat at the Russian in return.
After the chaos, Lobov sat and spoke with TheMacLife to discuss the press conference, where he brushed off the ill-tempered affair and simply pointed towards their fight on June 22 as the important thing.
"You know usually the guys that always act brave, when there's a crowd, when there's people to hold them back, they're usually the biggest fucking pussys out there," Lobov said. "And on the night, they run, they hide and they don't want to know. So I just hope he brings that on the night, I hope he lives up to everything that he's saying, because looking at his past fights, he doesn't really.
"He's never beat anyone good, and any time he's fought anyone good, he got an ass whooping. I look forward to meeting him in that ring and making him pay for every single thing."
Lobov and Malignaggi's meeting, while under bare knuckle boxing rules, will be the second highest profile fight between a mixed martial artist and a boxer since Conor McGregor boxed Floyd Mayweather in 2017.
For the most part, over the past few years the talk of how x would do against y in which sport has died down somewhat, but with Lobov and Malignaggi clashes being as high profile as they are, the talk has returned — especially after Malignaggi put the MMA community on blast at the presser.
For Lobov, however, he doesn't feel he's representing MMA on fight night. Rather, he's representing anyone who thinks spitting is a disgusting act.
"I think I'm representing the honest people, the good people, the people who know how to behave themselves," Lobov said. "For all those people, I'm going to kick the shit out of this motherfucker. He definitely earned an ass whooping. Look at his past fights, when he got his ass whooped, he still didn't stop talking, he was still talking shite. He's just one of those guys whose hated by everyone. I wouldn't be surprised if his own parents hated him. He's just so easy to hate.
"He's just a scumbag."
Comments
comments