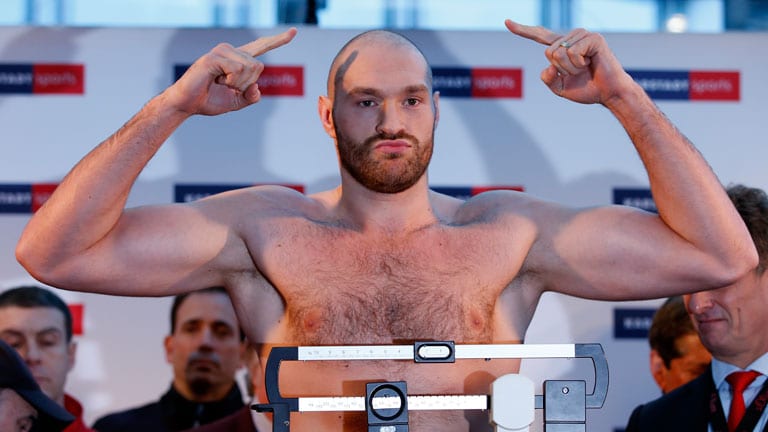 Tyson Fury, the undefeated former world heavyweight boxing champion, has outlined his admiration for Conor McGregor and the Irishman's achievements in the fight game during a recent interview with Ariel Helwani on EPSN.
Fury was doing the media round on Monday to promote his upcoming match with undefeated German Tom Schwarz in a little over three weeks' time and was asked by Helwani as to his perception of McGregor, the former simultaneous two-division UFC champion credited with hugely impacting the landscape of mixed martial arts.
McGregor's influence has crossed over from just that of the UFC Octagon, with his boxing match with Floyd Mayweather in August of 2017 being among the most lucrative and most watched sporting events in history and, as such, Fury admitted that the Irishman has changed the face of combat sports.
"I think Conor has transcended the game of MMA," Fury said Helwani. "He's set precedents, he's set the game on fire. He's definitely a game-changer in MMA."
McGregor has headlined some of the biggest events in the storied history of pay-per-view television and has been credited by some analysts with being central to the UFC's reported $4.2 billion asking price when the company was sold by Zuffa to Endeavor (formerly WME-IMG) a number of years ago.
"He's crossed over, he's fought Mayweather, he's become a massive superstar and he should definitely be very proud of himself," Fury explained.
There is no date as of yet as to when (or even if) McGregor will compete again, but Fury is backing the Irishman to bounce back in imperious fashion should he opt to don the 4oz gloves again soon.
"Everybody has troubles in life," Fury added. "And it's not what troubles we have but how we overcome them and learn from them."
Comments
comments