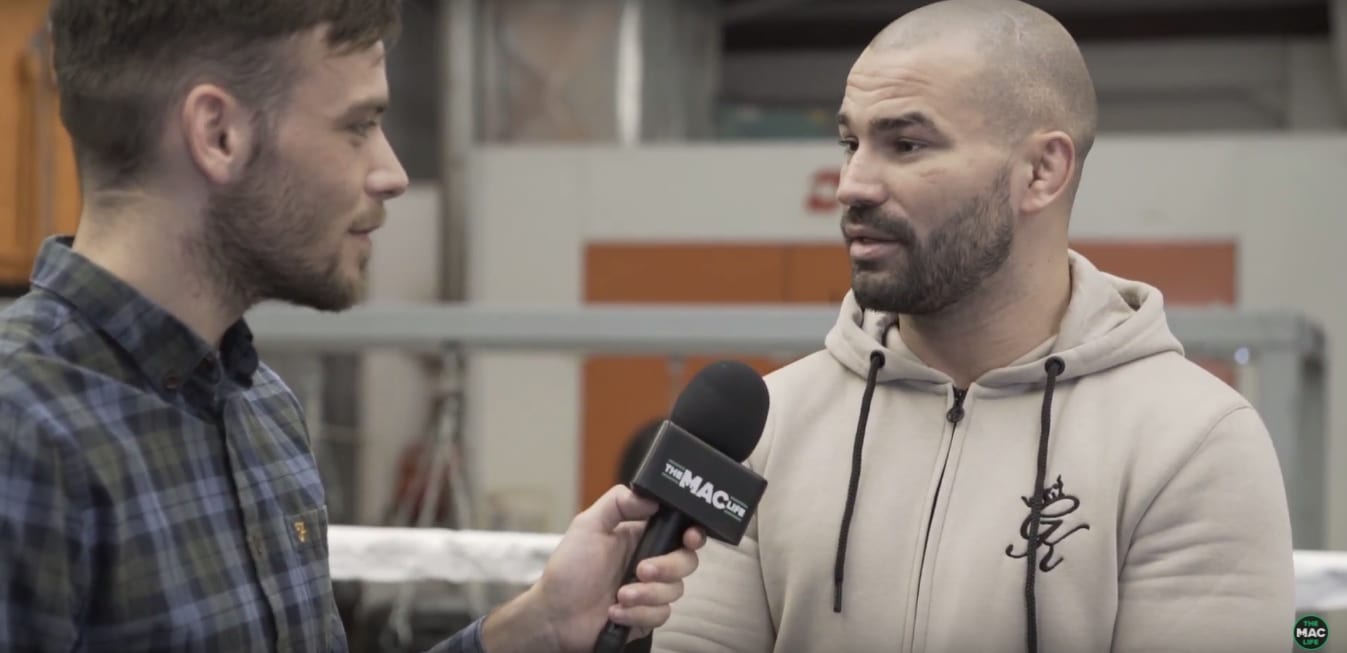 Perhaps no man on the face of the earth has spent more rounds in the ring with Conor McGregor than Artem Lobov. 
'The Russian Hammer' has been one of McGregor's primary training partners for the majority of the Irishman's combat career and has seen first-hand his training partner's rise from regional MMA shows in Ireland all the way to the historic Aug. 26th clash with Floyd Mayweather in Las Vegas.
With the so-called 'billion dollar fight' edging ever closer, Lobov says that confidence is high heading into the historic fight.
"To be honest, I don't get surprised with anything Conor says anymore," Lobov says in an exclusive interview with TheMacLife.com.
"I've learned my lesson. Every time I think 'he can't top that' then he surpasses my expectation again. So now it seems that this is the pinnacle of combat sport, this is the pinnacle of combat competition — him versus Mayweather — but I guarantee you he will get through Mayweather and there'll be an even bigger fight. There will be something else again. Conor, this is his thing. He doesn't stop surprising everyone, including myself."
Lobov has put his own mixed martial arts career on temporary hold in advance of next month's bout, revealing recently that he turned down a fight with Andre Fili because it clashed with the training schedule he had committed to in helping McGregor prepare for Mayweather.
"It came at the time just when the fight was announced for Conor versus Mayweather so I knew I couldn't take the fight," he explains. "I knew there was going to be so much work for this and everyone is going to be needed, the whole team. We've done pretty well over the years. This has been the team, as we call it 'the dream team' so we thought 'why change the formula?' This is exactly what works for us, so let's keep it that way. To me fighting Andre Fili, like I said I can fight him anytime. This is nothing special for me. It's not a fight that I would go, 'oh my god let's absolutely get that fight' whereas Conor versus Mayweather is. I felt that I was needed here and everything else can wait.
The first leg of the four-date world press conference tour kicks off today in Los Angeles, which will provide the first face-to-face meeting of McGregor and Mayweather. The last time McGregor participated in a multi-city press tour opposite an opponent, José Aldo, he was widely credited by many commentators as enraging the Brazilian to such an extent that it removed his focus from their upcoming fight.
"Nobody has a clue what he is getting into [at the press tour]," Lobov explais. "No one knows how it's going to play out. I'm looking forward to it just like everybody else. [Mayweather] certainly hasn't been put in a situation like that before. He's never had this young lion at the top of his game who is good inside as well as outside of the ring come at him. Conor will, so I'm very curious to see how he reacts. I'm curious to see what Conor will do as well, how Conor reacts to meeting Floyd face-to-face. I'm curious to see how they look beside each other in terms of size advantage and all that. I'm just like any other fan, waiting for that world tour to see how it plays out.
If Lobov doesn't quite know what to expect from the press conferences, he is more assured of what will happen on the evening in late August where two of the world's most famous combat sportsmen step into a boxing ring to square off with one another.
"I feel after August 26th it will be Conor teaching the boxers how to fight, not the other way around. For us, obviously we're all expecting the result but it seems that world doesn't believe it can be done. It has been done, Conor has done things that people thought wasn't possible and he will do that again. I don't know what the reaction will be but I know we're going to be happy and we're going to be celebrating."
Comments
comments