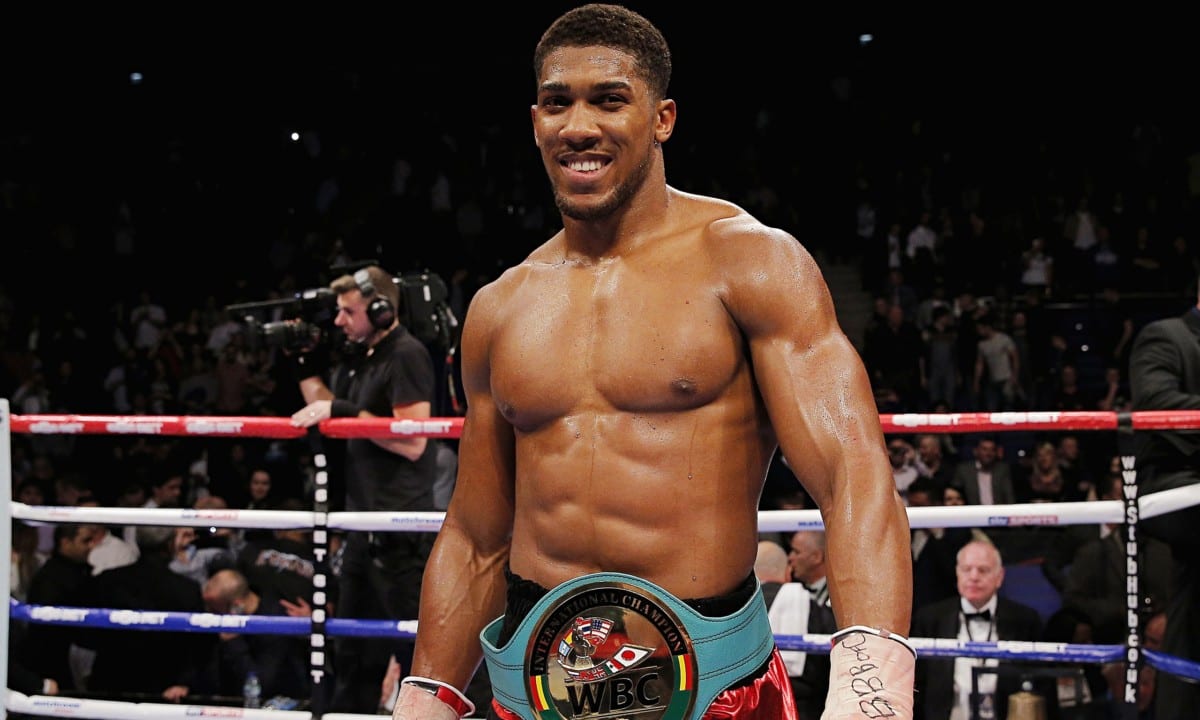 If Anthony Joshua is known as being too corporate or too well mannered, he went a little way to put those criticisms to one side today in New York.
The the IBF, WBA and WBO world boxing champion came up against the outspoken Jarrell Miller at a press conference to announce their bout at Madison Square Garden on June 1. And after a heavy shove from Miller started proceedings, Joshua made no attempt to hide his ill feelings towards his next opponent during the question and answer period.
"Unbelievable acting," Joshua said of Miller's antics. "I nearly had a tear in my eye, fucking hell. Thank you so much for having me. Miller's a little bitch, I'm going to knock him the fuck out on June 1. There's no doubt. He's an ex-kickboxer, drug abuser, punches like a fairy, Fury knocked him out 7 times. He's the softest puncher in the heavyweight division. … Where's your mum? I pay her rent now. You should bow to me when you see me. I'm your landlord."
Shortly thereafter, Miller left the stage, seemingly bored with proceedings, leaving Joshua to field questions on his own. Not that it particularly calmed AJ down.
"Jarrell can't beat me, not even on his best day," Joshua said. "In terms of promotion, I'm the champion, he's the challenger, this is the first time he's headlining a show. I'm the landlord, I'm collecting the rent.
"Big Baby, he's like a parrot, talks the same shit thought he would be smarter than that. He's stupid and ignorant. I could hype it up and talk shit, but Miller can't punch, he's coming up against a real fighter. … I'm not here to talk shit, it's truth in plain sight, I'll beat Miller and knock him out. Me beating Miller may not make sense on June 1 but it will make sense in 5 years, it's all part of the legacy."
Comments
comments