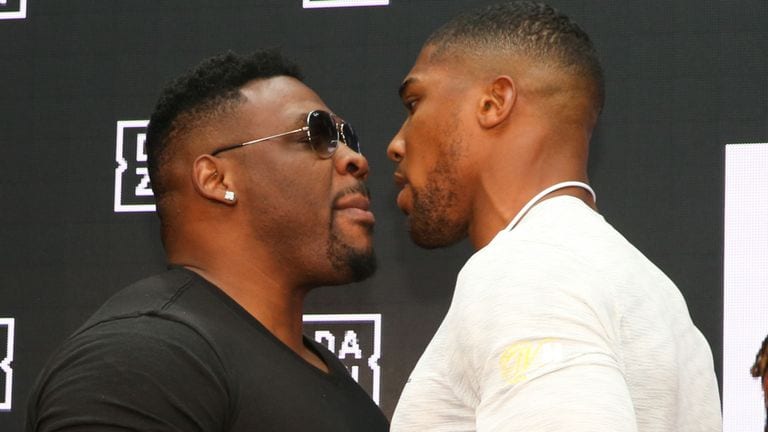 Anthony Joshua says he would have had no issues in fighting Jarrell Miller on June 1 as planned, despite the fact his opponent was caught taking multiple performance enhancing drugs.
Joshua was set to meet Miller in his U.S. debut at Madison Square Garden next month, only for Miller to fail three VADA drug tests for Endurabol, EPO and HGH. As such, Miller was denied his boxing license by the New York Athletic Commission, and instead Andy Ruiz was brought in as the new challenger for Joshua's boxing heavyweight titles.
Despite the controversy, Joshua maintained he had no issue with fighting Miller should the contest some how have been allowed to continue on. No doubt in part to the bad blood the pair shared in the lead up to their now cancelled contest.
"I would have fought Jarrell Miller on PEDs, because it's a fight at the end of the day," Joshua said, speaking with iFLTV. "No issue. What Miller chooses to do, or the governing body chooses to do has nothing to do with me. As long as I can crack on and do my job. I don't think he can beat me on PEDs anyway. It would have been a good fight, it would have been a tough fight. Because when I was sparring I had some physical, big guys weighing about 300-pounds. They're good on the inside, heavy, you can't move them.
"I was looking forward to punishing him. I was looking forward to punishing Miller to be fair. But if the fight was to go ahead, I wouldn't turn down the opportunity to fight anyone. So yeah, why not. Let's be optimistic about the situation."
–
Comments
comments