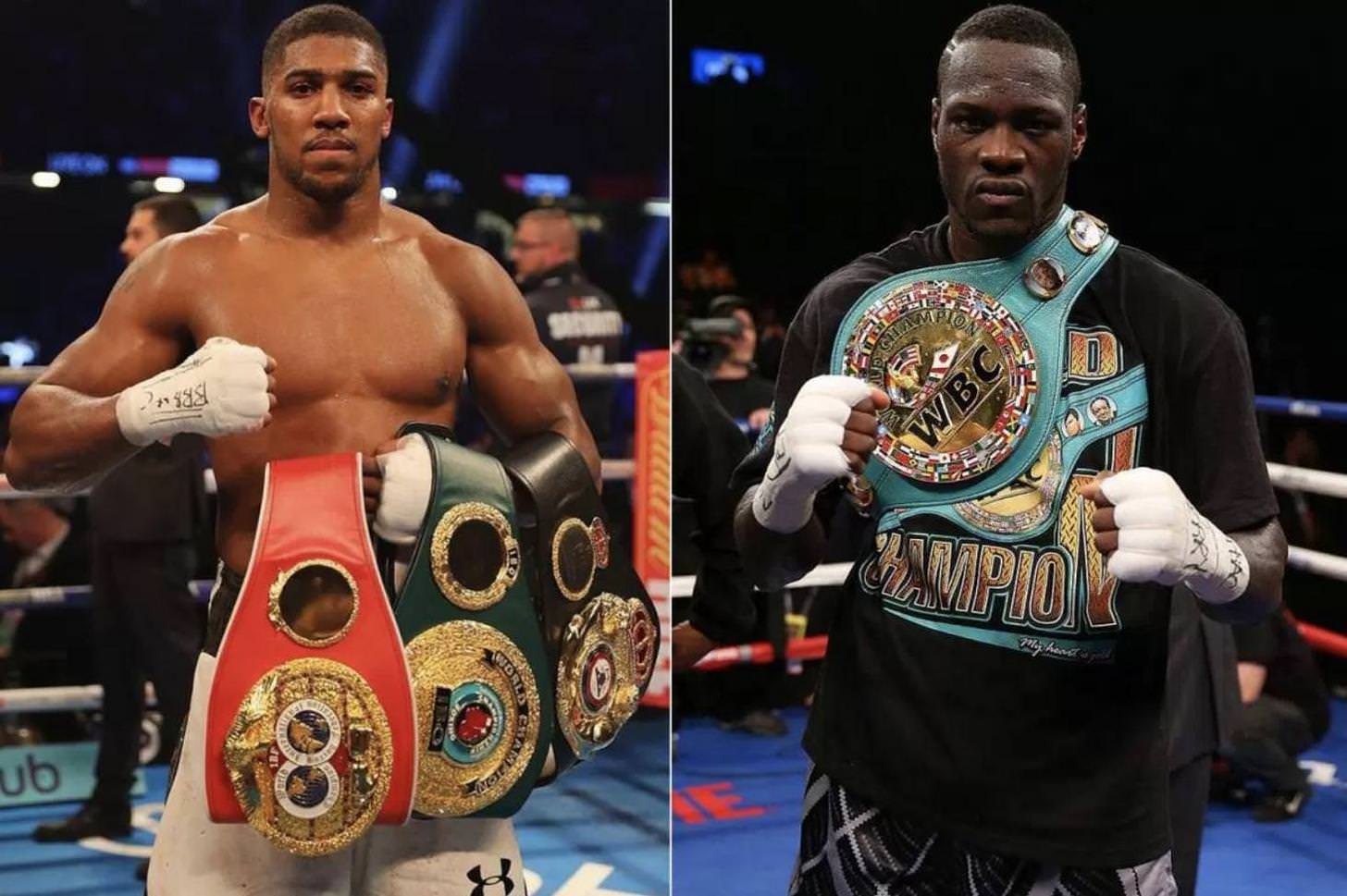 When reports emerged Tyson Fury could be meeting Deontay Wilder in a huge heavyweight boxing clash later this year, there were plenty of fans who immediately wondered how Anthony Joshua and Eddie Hearn were feeling.
Joshua and his promoter were publicly negotiating with Wilder over the past few months, only for the deal to fall through and for the Brit to move on and meet Alexander Povetkin in his next contest instead. Despite that snafu, most had assumed Joshua would eventually meet Wilder in the ring sooner rather than later.
A win over Wilder would then no doubt lead to a Joshua-Fury clash, with both fights being two of the biggest boxing matches in recent memory.
But when Fury announced he was targeting the Bronze Bomber for later this year, it put one of those two mega clashes at risk, with a loss for either man likely scuppering plans for them to meet Joshua in the future.
While Hearn has stated he's in favour of a Wilder/Fury contest — for the reason it would make the winner vs. Joshua an epic — today Joshua appeared to make his first remarks on the subject.
Taking to twitter, Joshua seemed to reference the news, with a small tweet stating: "My enemies wanna be friends with my other enemies."
Regardless who fights whom it's all drama that the boxing heavyweight world has sorely needed.
My enemies wanna be friends with my other enemies 👤 #AJBXNG pic.twitter.com/vZFdeKVt9B

— Anthony Joshua (@anthonyfjoshua) August 15, 2018
—
Comments
comments