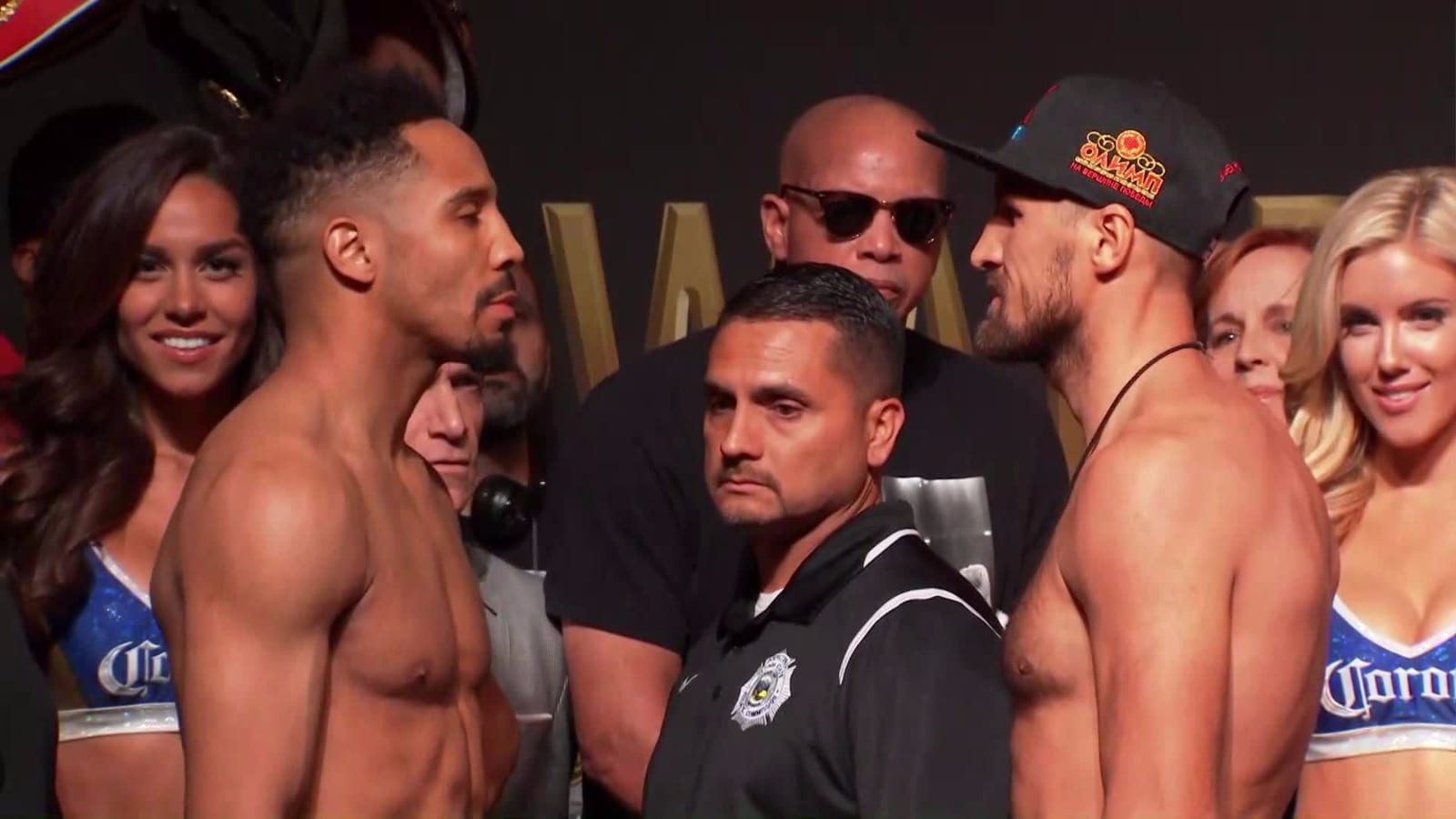 Undefeated two-weight world champion Andre Ward, considered one of the sports best pound for pound pugilists, has announced his immediate retirement from boxing.
Ward, 33, confirmed the news via an official statement on his website.
"To the sport of boxing – I love you," Ward wrote. "You've been by my side since I was 10-years-old. You've taught me so much. You've humbled me. You've promoted me. I've sacrificed a lot for you, but you've given me more than I ever thought possible. You gave me a platform, made me a champion and helped me provide for my family. I am forever grateful to you. You and I will always be synonymous, connected at the hip. Thank you for all the wonderful people I've come in contact with because of you. I've made friends for life. As I walk away from the sport of boxing today, I leave at the top of your glorious mountain, which was always my vision and my dream. I did it. We did it.
"From the bottom of my heart, thank you to everyone who has played a part in my journey. You know who you are. I could not have done this without you. I want to be clear – I am leaving because my body can no longer put up with the rigors of the sport and therefore my desire to fight is no longer there. If I cannot give my family, my team, and the fans everything that I have, then I should no longer be fighting. Above all, I give God the Glory, for allowing me to do what I've done, for as long as I have."
Ward retires with a record of 32-0 (16 KOs) and is the last Olympic champion to hail from the United States after winning gold in the 2004 games in Athens. Ward parlayed his amateur career into the pros, winning a world title in his 16th bout.
Along the way to his status as a P4P great, Ward defeated several fighters of note. His wins against Mikkel Kessler, Carl Froch and Chad Dawson would stand out on any boxer's resumé. His two-fight series with Sergey Kovalev at the tail end of his career saw Ward face off against arguably his toughest opponent, the first a contentious and close decision in which Ward was knocked down. The second, however, ended in a knockout after a series of unanswered blows in the 8th round. Much like the first, the outcome of the fight was the source of much deliberation.
Ward joins a list of boxers who have hung up their gloves in 2017 which includes Floyd Mayweather (once again), Wladamir Klitschko, Timothy Bradley and Juan Manuel Marquez.
Comments
comments