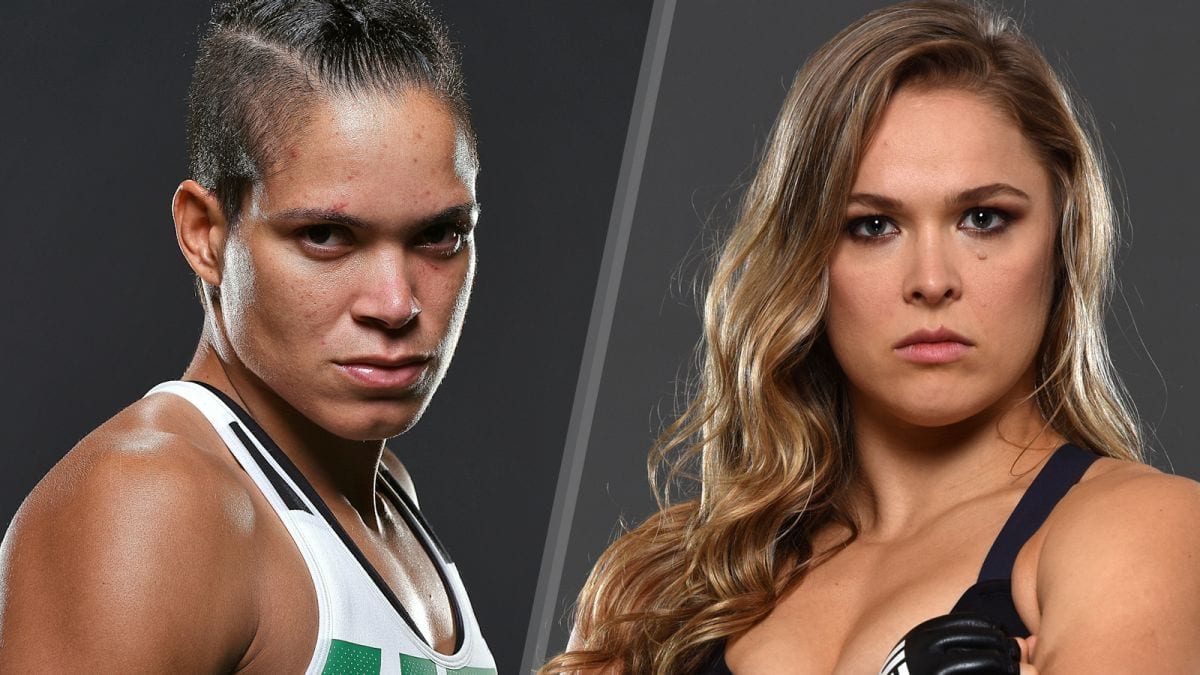 It seems Ronda Rousey will certainly be making a return to the UFC, however a time and date for a return remains a mystery.
The women's bantamweight division has been in a constant state of flux since Rousey's loss to Holly Holm last November, with the title changing hands three times in less than a year.
Amanda Nunes now holds the belt and at a recent UFC Q&A ahead of UFC 201, she gave her opinion on who her next opponent should be.
When asked who she would like to fight next, Nunes replied "Right now I look for the biggest fight, I think only Ronda Rousey, I wait for her, I want to make this fight for you guys, a big card in New York"
Is this an indication a Nunes vs Rousey showdown in Madison Square Garden is on the horizon?
Dana White has reiterated that if Rousey does comeback soon, she'll be first in line for Nunes or whoever the champ is at that time.
There has been no official word from the Rousey camp or the UFC as of yet.
photo credit: Fox
Comments
comments